News
SEMA Virtual Education Webinar to Address Modifying ADAS-Equipped Vehicles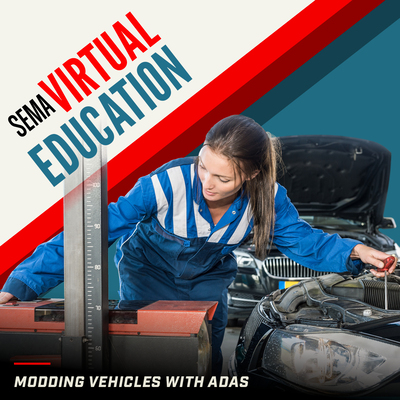 An upcoming webinar from SEMA will cover best practices for modifying an ADAS-equipped vehicle, the organization announced.
Scheduled for Wed., June 15, at 11:00 a.m. (PDT), host Nick Dominato, senior vice president of product at asTech, will cover the following topics:
Challenges and best practices when modifying ADAS-equipped vehicles.
Types of modifications that require recalibration.
Calibration procedures for different make vehicles.
The difference between dynamic vs. static calibrations.
Resources and tools available.
Click here for more information or to register for the event.