News
SEMA Sponsors ZEV Conversion Rebate Bill in California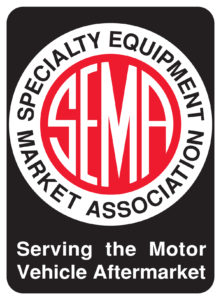 California State Senator Anthony J. Portantino (D-Burbank) recently introduced Senate Bill 301, a bill sponsored by the Specialty Equipment Market Association (SEMA), to create a financial rebate program for converting gas and diesel-powered motor vehicles into zero-emissions-vehicles (ZEVs), the organization announced.
The legislation will allow California to support small businesses and maintain its rich car culture, while assisting consumers that want to convert their vehicles to cleaner engines and making ZEV ownership more accessible, SEMA representatives said.
"The aftermarket is a leader in innovation, and that includes in zero-emissions technologies," said SEMA President and CEO Mike Spagnola. "SB 301 creates opportunities for our California-based small businesses, their employees, and consumers to build and have access to affordable zero-emissions vehicles."
California has multiple programs, including the Clean Vehicle Rebate Program (CVRP) and the Clean Cars for All Program, to promote the purchase of new ZEVs. However, none of these programs assist with ZEV conversions of gas-powered vehicles that started their life with an internal-combustion engine, SEMA officials said. SB 301 addresses consumers' desire for clean transportation options by funding a creative alternative way to make ZEV ownership more accessible and affordable.
SB 301 will additionally benefit automotive workers and small automotive repair and the rapidly growing ZEV conversion business, the organization said.
The bill will offer eligible Californians a rebate of up to $2,000 to convert their gas-powered vehicle into a ZEV.
"It is essential that we continue to look for new methods and ideas to meet our strong climate goals," said Senator Portantino. "SB 301 will make it much easier for many Californians who have the desire to go green but lack the financial capacity to do so. It will aide conversion by providing a financial rebate for Californians who choose to convert their gas-powered car into an electric vehicle but can't afford to do so. Cutting-edge energy efficiency should not be reserved only for those wealthy enough to afford it."
SEMA encourages its members and enthusiasts in California to contact their lawmakers in support of SB 301.
Click here for more information on SB 301.