News
SEMA Sets July Virtual Education Schedule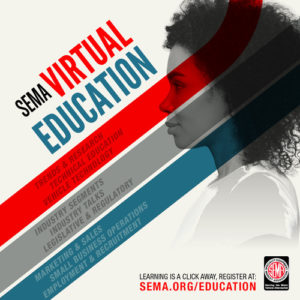 SEMA has revealed its July virtual education schedule, the organization announced.
Scheduled sessions will cover a variety of topics, including ADAS technologies, live Q&As, managing conflict and more.
July Virtual Education Schedule
July 7 – SBN Live Chat featuring Shannon Welch
July 14 – ADAS Technologies: How to Navigate Product Development
July 20 – 2021 Market Report Webinar
July 21 – YEN Live Chat featuring Jim Liaw
July 22 – How to Keep Productivity at a Maximum
July 27 – Effectively Managing Conflict
Click here for more information or to register for any of the sessions.