News
SEMA Seeking Builders for Young Guns Virtual Regional Qualifiers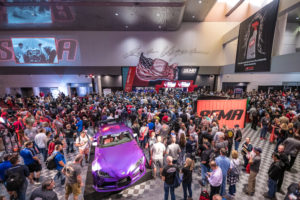 SEMA is currently seeking participants for the Young Guns category of the 2021 SEMA Battle of the Builders competition, which kicks off with the Eastern U.S. regional qualifier on Aug. 14, the organization announced.
With three qualifier events in this year's Young Guns program, the events are divided by regions—Eastern, Midwest and Pacific—and will be held on Aug. 14, 21 and 28. Selected participants will be interviewed and judged via video chat.
Top prize for one young vehicle builder (age 27 and under) at each qualifier event is an all-expenses-paid trip for two to the trade-only SEMA Show in Las Vegas, in November. The prize includes transportation of the winner's vehicle, a designated feature vehicle spot at the Show and entry into the SEMA Battle of the Builders competition.
Click here for more information.