News
SEMA Reveals New Council Select Committee Members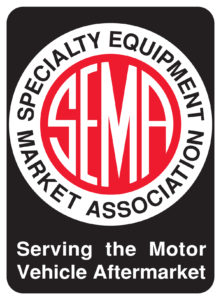 The results for newly elected SEMA Council and Network Select Committee members have been revealed, the organization announced.
Newly elected members who will serve a 2021–2023 term are listed below.
SEMA Businesswomen's Network (SBN)
Holly Chunn, Driven Lighting Group
Tiffanie Hartenstein, Oracle Lighting
Ann Swayka, Air Pro Diagnostics
SEMA Emerging Trends & Technology Network (ETTN)
Andrew Mernone, HP Tuners
Tony Rimas, asTech-Repairify Inc.
SEMA Hot Rod Industry Alliance (HRIA)
Kris Bluntzer, Empire Garage
SEMA Motorsports Parts Manufacturers Council (MPMC)
Brian Bohlander, Old World Industries
Brian LeBarron, Fluidampr
SEMA Professional Restylers Organization (PRO)
Ron Leslie, Katzkin
Courtney Pahlke, Top Coverage Ltd.
Pam Smith, Automotive Toys & Accessories
SEMA Truck & Off-Road Alliance (TORA)
Jenna Jefferies, PerTronix Performance Brands
Tara Thompson, Dixie 4 Wheel Drive
SEMA Wheel & Tire Council (WTC)
Ryan Fuller, Standards Testing Laboratories
Dan Guyer, Keystone Automotive Operations
Brett Kinsfather, Shopmonkey
Alexander Martinez, SD Wheel/Enthusiast Enterprises
John Rastetter, Tire Rack
Heather Tausch, Mickey Thompson Tires
SEMA Young Executives Network (YEN)
Arun Coumar, Driven Performance Advisors
Dan LaRou, Chrome Enhancements/LKQ