News
SEMA Names Young Guns Regional Program Winners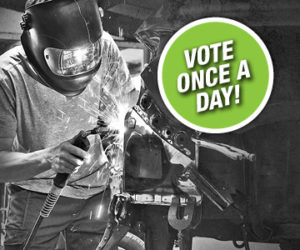 SEMA officials concluded a nationwide tour in search of up-and-coming young vehicle builders, having selected nine winners to advance onto the SEMA Battle of the Builders competition at the 2019 SEMA Show, Nov. 5-8 in Las Vegas, Nevada. Twenty-one young builders have also been selected to vie for a chance to win the final 10th spot as a SEMA Young Guns Regional Winner through a public fan vote that kicked off on Sept. 14.
As part of the SEMA Young Guns Regional Program, previous Battle of the Builders competitors served as judges by selecting builders age 27 or younger at partnering automotive events throughout the country. One winner was selected from each of nine participating events, and a 10th winner will be selected from a pool of 21 runner-ups via an online fan vote taking place Sept. 14-"Oct. 4, 2019.
The SEMA Young Guns Regional Program, now in its second year, supports young, up-and-coming builders who may not otherwise have an opportunity to participate in the SEMA Show, and allows young builders a chance to compete alongside proven car and truck customizers in the SEMA Battle of the Builders.
"The talent and craftsmanship that we saw during this year's SEMA Young Guns Regional Program surpassed every one of our expectations," said Ira Gabriel, SEMA Vice President of Marketing, Communications and PR. "Our industry partners and leaders did an amazing job selecting the winners, and it's going to be even more challenging to fill the final spot."
Twenty-one contenders were selected to compete for the final 10th spot, which will be voted on by the public in an online fan vote. For three weeks, from Sept. 14 to Oct. 4, the public will be able to cast their votes for the builder they'd like to advance and compete in Las Vegas.
This year's Regional Program winners are:
Keenen LaCour, TX2K in Houston, TX
Steven Nadaskai, Formula Drift in Long Beach, CA
Thomas Nguyen, Formula Drift in Atlanta, GA
Austin Haynes, Street Machine Nationals in Du Quoin, IL
Matteo Medoro, Formula Drift in Seattle, WA
Shane Durrence, Street Machine Nationals in St. Paul, MN
Curtis Larsen, Tuner Evolution in Philadelphia, PA
Zack Zadoo, Goodguys in Pleasanton, CA
Cody Nebeker, THE SHOW in West Valley City, UT
Voting for the final spot is currently in progress and concludes Oct. 4. All 10 Young Guns Regional Winners will compete in the SEMA Battle of the Builders at the 2019 SEMA Show.