News
SEMA Issues COVID-19 Alert to Members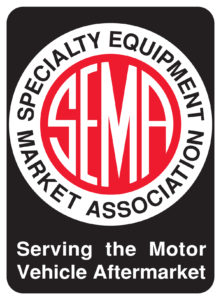 With constantly evolving regulations regarding COVID-19 protections, businesses are having to adapt to a rapidly changing legal landscape.
Recently, several states have issued 'Shelter in Place' and 'Safer at Home' orders to limit a range of public activity, exempting businesses deemed 'essential.' In response, SEMA has provided a review of Federal and State directives to help members understand and prepare for further directives.
On March 19, the U.S. Department of Homeland Security issued a memorandum identifying essential and critical infrastructure workers during COVID-19 response.
SEMA identified two categories of interest to the aftermarket industry: Transportation and Logistics and Critical Manufacturing.
In the Transportation and Logistics category, employees supporting or enabling transportation functions, including dispatchers, maintenance and repair technicians, warehouse workers, truck stop and rest area workers and workers that maintain and inspect infrastructure (including those that require cross-border travel) were identified as essential, as were automotive repair and maintenance facilities.
In the Critical Manufacturing category, workers necessary for the manufacturing of materials and products needed for medical supply chains, transportation, energy, communications, food and agriculture, chemical manufacturing, nuclear facilities, the operation of dams, water and wastewater treatment, emergency services and the defense industrial base were identified as essential.
At least three states have issued stay at home orders, including California, New York and Pennsylvania.
In California, Governor Gavin Newsom has issued a 'Stay at Home Order,' which requires residents to remain in their residence with exceptions for those identified by the Federal memo as critical.
According to SEMA, this allows for aspects of the aftermarket industry to continue to operate in California.
Effective March 22, New York Governor Andrew Cuomo ordered all employers close all non-essential businesses. The order specifically includes auto repair as an essential service that is "necessary to maintain safety, sanitation and essential operations of residences or other essential businesses." Businesses can also apply to be considered essential here.
Pennsylvania Governor Tom Wolf also issued an order for 'non-life sustaining' businesses to close physical locations. Those allowed to remain open include motor vehicle and motor vehicle parts and supplies merchant wholesalers, automotive parts, accessories and tire stores and support activities for road transportation. The mandate also includes automotive repair and maintenance and electronic and precision equipment repair and maintenance.
However, the order disallows physical operations for the following operations: paint, coating and adhesive manufacturing, glass and glass product manufacturing, motor vehicle manufacturing, motor vehicle body and trailer manufacturing, motor vehicle parts manufacturing and other transportation equipment manufacturing.