News
SEMA Hosting Online Seminar on 3-D Printing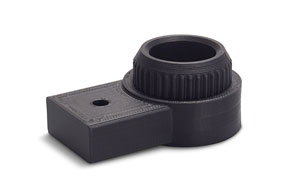 The Specialty Equipment Market Association is hosting an online 3-D printing seminar with the help of SEMA Garage and 3-D printer manufacturer Stratasys.
The webinar will introduce participants to a new, nylon-based thermoplastic material known as Diran 410MF07, which can be used for a range of applications, including tooling, fixtures and prototyping. The material's uses will be covered in the seminar.
SEMA members and non-members are invited to participate.