News
SEMA Councils Release 2019 Award Winners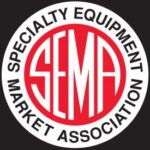 Eight of the Specialty Equipment Market Association's (SEMA) councils, which serve as sources for educational, networking and promotional opportunities for certain segments of the aftermarket industry, released the winners of their annual awards during the SEMA Show earlier this month in Las Vegas, Nevada.
This year's awards recognized everything from the best new products, to lifetimes worth of contributions.
See the winners below.
ARMO – Automotive Restoration Market Organization
ARMO Business of the Year — JH Restoration – Windsor, Ontario
ARMO Hall of Fame — Dennis Roberts
ARMO Person of the Year — Jim Menneto – Hemmings Motor News
HRIA – Hot Rod Industry Alliance
HRIA Hall of Fame — Troy Trepanier – Rad Rides by Troy – Manteno, Illinois
HRIA Industry Recognition Award — John McLeod – Classic Instruments
HRIA Business of the Year — American Autowire – Bellmawr, New Jersey
TORA – Truck & Off-Road Alliance
TORA Hall of Fame — Joel Ayers – Automotive Aftermarket Charitable Foundation
TORA Retailer of the Year — Mike Slater – Eastern Truck and Accessories – Norfolk, Virginia
TORA Ron Webster Memorial Award — Jon Engen – DECKED
TORA Influencer of the Year — Jason Sakurai – Roadhouse Marketing
Best Off-Road New Product — Spydura Nightline Synthetic Winch Rope – Warn Industries, Inc.
Best Light Truck New Product — Jeep Gladiator Bedside Storage Lockboxes – Bestop Premium Accessories Group
PRO – Professional Restylers Organization
Manufacturer of the Year — AddOnAuto
Nat Danas Person of the Year — Dino Perfetti – Automotive Concepts – New Hope, Minnesota
Restyler of the Year — Joe Hair – Integrity Customs – Tulsa, Oklahoma
Jim Borré Lifetime Achievement Award — Ralph Jorge Sr. – Specialty Automotive Treatments – Fort Lauderdale, Florida
WTC – Wheel & Tire Council
WTC Hall of Fame — Tim Dietz – Standards Testing Laboratories, Inc.
ETTN – Emerging Trends & Technology Network
ETTN Techie Award — Ryan Truax – Advanced Fuel Dynamics
ETTN Ambassador Award — Chris Crecelius – Edelbrock
SBN – SEMA Businesswomen's Network
Woman of the Year Award — Jennifer LaFever – Roush Yates – Mooresville, North Carolina
Jessi Combs Rising Star Award — Emma J. Powers – University of Akron Main Campus
YEN – Young Executives Network
Vanguard Award — Matthew Boice – Motortrend
Young Executive of the Year Award — Matt Beenen – BuiltRight Industries