News
SEMA Councils and Networks Select Committee Election Results Announced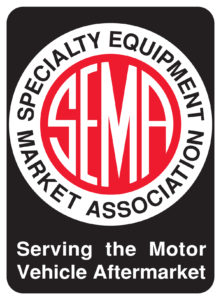 SEMA has revealed the election results for the Councils and Networks Select Committees.
Each of the newly and re-elected members will serve a two-year term through 2022. These volunteer leaders assist in guiding the direction and key initiatives of each group, according to SEMA.
Results are listed below.
SEMA Automotive Restoration Organization (ARMO)
Larry Brogdin, Handshake Performance Marketing (Incumbent)
Joanna Agosta-Shere, Steele Rubber Products (Incumbent)
Justin Whitten, Eckler Industries (Incumbent)
Ed "Blake" Burgy, Moss Motors Ltd.
Jeff Furina, Original Parts Group Inc.
Todd McClure, The Stop Shop.
SEMA Businesswomen's Network (SBN)
Rebeca Olavarrieta, Roco 4×4 (Incumbent)
Allison Chisenhall Harding, Vintage Air
Cora Jokinen, Torq-Masters Industries Inc.
Natalie Simon, Ford Motor Company
SEMA Emerging Trends and Technology Network (ETTN)
Ben Knaus, Hellwig Products (Incumbent)
Scott Lowe, High Xpectations
SEMA Hot Rod Industry Alliance (HRIA)
Kevin Ford, Lokar Inc. (Incumbent)
Jeff Grantmeyer, Borgeson Universal Co. (Incumbent)
Joel Kokoska, Johnson's Hot Rod Shop (Incumbent)
David Page, COMP Cams
Amy Fitzgerald, Cool Hand Customs
SEMA Motorsports Parts Manufacturers Council (MPMC)
Ed Monte, Auto Meter Products (Incumbent)
Mike Deatsch, DeatschWerks
Scott McGlaughlin, Holley
Adriene Peters, General Motors
SEMA Professional Restylers Organization (PRO)
Jared Cohen, Auto Action Group (Incumbent)
BJ Leanse, IDDEA California LLC (Incumbent)
Bill North, Katzkin Leather (Incumbent)
SEMA Truck and Off-Road Alliance (TORA)
Wendy Miles, THE SHOP Magazine (Incumbent)
Matt Reasoner, Roll-N-Lock (Incumbent)
Chuck Morrison, Truck'n America (Incumbent)
David Ayers, The AAM Group
Dave Williams, Go Rhino-Big Country Truck Accessories
SEMA Wheel and Tire Council (WTC)
Ted Schlaack, Rent-A-Center Franchising International Inc. (RACFI)
Steve Swanson, The Carlstar Group/Cragar, Black Rock & Unique Wheels
SEMA Young Executives Network (YEN)
Cesar Gracida of RK Sport (Incumbent)
Stephanie Ortega of 4 Wheel Parts (Incumbent)
Jeffrey Banyas, Edwin A. Sisson, Attorney at Law LLC
Matt Beenen, BuiltRight Industries
Jerid Suchy, Derive Systems Inc./SCT Performance