News
SEMA CEO to Present The BIG Show Keynote Address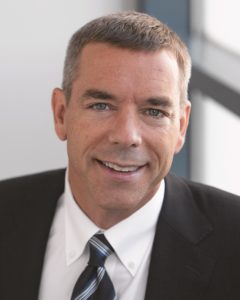 Keystone Automotive Operations has revealed that Chris Kersting, president and CEO of the Specialty Equipment Market Association (SEMA), will be presenting the Keynote Address to open The 2020 BIG Show at the Gaylord Texan Resort Hotel and Convention Center in Grapevine, Texas.
As the CEO of the trade association dedicated to helping businesses involved with vehicle customizations for the past 18 years, Kersting will be sharing his perspective into trends and patterns that provide insight on where the automotive industry is heading.
"When selecting a keynote speaker, we looked for an individual that would exemplify this year's theme: Our Vision for Serving the Aftermarket," said Keystone Automotive Operations President, Bill Rogers. "Chris is an industry advocate, and as he leads SEMA into the new decade, he plays a vital role in many aspects of the automotive aftermarket. We couldn't think of a better way to kick off The 2020 BIG Show and we're looking forward to hearing Chris' insights."
Kersting will be discussing several factors and how they are impacting the future of the automotive industry, including the increase in electrified and alternative fuel vehicles, interest from the youth market and the ever-evolving regulatory landscape.
The BIG Show opens March 27 with Kersting's keynote address presented by LEER, followed by a preview of the show floor and more than 250 suppliers and brands showcasing their products. With more than 75 featured vehicles, in addition to innovative product displays and technology throughout the 180,000 sq. ft. convention center, The BIG Show is a premier automotive aftermarket industry event.
"There are few individuals who possess the insight into the opportunities and challenges facing the automotive aftermarket than Chris Kersting," said John Aleva, president and COO – Truck Accessories Group/LEER. "As SEMA CEO, he has an important viewpoint on these timely topics that will resonate with BIG Show attendees. We are proud to be sponsoring this informative and educational keynote address."
The Keystone BIG Show, presented by Weatherguard, brings the leading suppliers and manufacturers in the specialty automotive parts and accessories industry together in one place for the best trade show outside of SEMA. The relaxed and interactive environment offers customers and exhibitors exciting opportunities to connect, share and discover.
Attendees will also be treated to an opening night concert as well as a closing reception.