News
SEMA Announces Upcoming Virtual Education Programs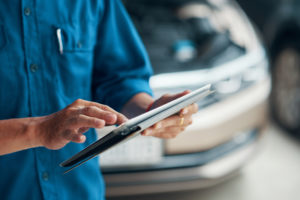 SEMA has revealed the first six events on its year-round virtual education program schedule, the organization announced.
The SEMA Virtual Education Program will help members enhance their professional development, SEMA said, and include comprehensive presentations, insightful discussions and short videos that teach, inform, inspire and entertain.
The scheduled programs include:
"YEN Live Chat with Jamie Meyer"
"Digital Marketing in 2021: What the Winners are Doing"
"Everything You Need to Know About the New PPP Program"
"Tire Knowledge 201: The How and Why About Standards for Determining Rim Width and Load Capacity"
"Navigating Career Advancement Conversations"
"What Now? Industry Path in the Wake of Disruption"
"We are excited to launch this new initiative that will make it easier than ever for members to participate in top-quality, industry-leading education," said SEMA Senior Manager of Professional Development Gary Vigil. "We've heard from our members that education is a top priority for them, and the SEMA program brings the knowledge and information they need to advance their businesses. Introducing a year-round virtual element will make it possible for all members, from builders and engineers, to marketers and sales staff, to participate and prepare for greater success."
More events will be announced throughout the year.
For more information, or to register for any of the upcoming events, click here.