News
SEMA Announces Council and Network Select Committee Members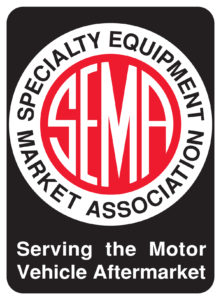 SEMA has announced the results of its council and network select committee elections.
Newly elected and reelected members:
SEMA Automotive Restoration Market Organization (ARMO)
Barry Alt, Motorhead Digital (new)
David Alkire, RPUI – Restoration Parts Unlimited (new)
Matthew Laszaic, National Parts Depot (new)
Sean Sawyer, Edelbrock (new)
Jeff Farina, Jeg's Automotive (re-elected)
Todd McClure, The Stop Shop (re-elected)
Edward "Blake" Burgy, Moss Motors Ltd. (re-elected)
SEMA Businesswomen's Network (SBN)
Beth Brennan, Guidefitter (new)
Allison Harding, Vintage Air (re-elected)
Cora Jokinen, Torq-Masters Industries (re-elected)
Natalie Simon, Ford Motor Company (re-elected)
Rebeca Olavarrieta, Roco 4×4 (re-elected)
SEMA Emerging Trends & Technology Network (ETTN)
Erin Dmytrow, Magnuson Superchargers (new)
Karen Salvaggio, Scorpion EV (new)
Chris Crecelius, Edelbrock (re-elected)
Scott Lowe, High Xpectations (re-elected)
SEMA Hot Rod Industry Alliance (HRIA)
Scott Parker, Power Automedia (new)
Lana Chrisman, Lions Automobilia Foundation & Museum (new)
Kelle Oeste, V8 Speed and Resto Shop (new)
David Page, Edelbrock (re-elected)
Jeff Grantmeyer, Borgeson Universal Co. Inc. (re-elected)
Joel Kokoska, Johnson's Hot Rod Shop (re-elected)
Amy Fitzgerald, Cool Hand Customs (re-elected)
SEMA Motorsports Parts Manufacturers Council (MPMC)
Nolan Jamora, Isky Racing Cams (new)
Scott McLaughlin, Holley (re-elected)
Mike Deatsch, DeatschWerks (re-elected)
SEMA Professional Restylers Organization (PRO)
Chelsea Allen, Crush Customs (new)
Josh Ullrich, Restylers Aftermarket Spec. (new)
Steve Gilmore, Ford Motor Company (new)
SEMA Truck & Off-Road Alliance (TORA)
Matt Caldwell, Tread Lightly! (new)
Dave Williams, Go Rhino/Big Country (re-elected)
Wendy Miles, THE SHOP Magazine (re-elected)
Randall Speir (re-elected)
SEMA Wheel & Tire Council (WTC)
Ted Schlaack, RimTyme (re-elected)
Steve Swanson, The Carlstar Group (re-elected)
Stephanie Tandhasetti, Axe Wheels (new)
SEMA Future Leaders Network (FLN)
Kia Aghai, Warn Industries (new)
Jeffrey Banyas, Edward A. Sisson, Attorney at Law LLC (re-elected)
Jerid Suchy, SCT Performance (re-elected)
Stephanie Ortega, 4WP Engineering (re-elected)
Click here for more information, including the full select committees for each council or network.