News
SCORE Reveals 2021 Schedule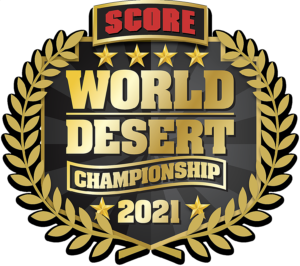 SCORE International has revealed its 2021 schedule, which will consist of four events, all hosted in Baja California, for only the sixth time in the sanctioning body's history.
The 2021 season-opener will be held in San Felipe. Two others will be held exclusively in Baja California and the season-finale will start in Baja California and finish in La Paz, Baja California Sur. SCORE anticipates the announcement of the start and finish locations of two of the races and the start for the season finale to be announced within the next few weeks.
After being postponed in 2020, the 2021 SCORE World Desert Championship season-opener will be the 34th SCORE San Felipe 250, to be held Feb. 9-14 on the Sea of Cortez side of Mexico's Baja California peninsula. It will start and finish in San Felipe.
The BFGoodrich Tires 53rd SCORE Baja 500, presented by 4 Wheel Parts, will follow and is set to be held April 14-18, 2021 in Baja California.
Also postponed this year, the schedule's newest event, the 2nd SCORE Baja 400 will be held Sept. 21-26, 2021 in Baja California.
The season-ending BFGoodrich Tires 54th SCORE Baja 1000, presented by 4 Wheel Parts, will close out the season on Nov. 20-Dec. 4, 2021.
"SCORE continues to build the operational and marketing assets of the SCORE World Desert Championship and our 2021 schedule will include the SCORE Baja Triple Crown races along with our newest race—the SCORE Baja 400," said Jose A. Grijalva, president/race director of SCORE International. "Mexican races are the cornerstone of SCORE and to have all four races south of the border for the sixth consecutive season and sixth time in SCORE's long history is a distinct honor and a wonderful privilege. We welcome the challenge to continue to add to the illustrious SCORE Baja racing legacy. And finishing the iconic SCORE Baja 1000 in La Paz always attracts racing extremists from around the world."