News
Schultz Racing Fuel Cells Inks SVRA Sponsorship Deal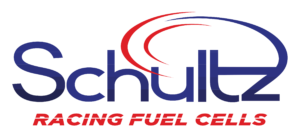 Schultz Racing Fuel Cells has partnered with the Sportscar Vintage Racing Association (SVRA) to become "The Official Racing Fuel Cell of SVRA," the organization announced.
"We're thrilled to welcome Schultz Engineered Products to SVRA," said Tony Parella, President and CEO of SVRA. "Their fuel cells are a favorite among our competitors for their quality, reliability and safety—all traits that we love to embrace in our paddock. We're excited to help them grow through the unique B2B and B2C opportunities that exist within the SVRA paddock and our SpeedTour events."
Schultz Engineered Products was founded in 1995 by Rob Schultz and has expanded over the years to provide a full slate of products to the high-performance motorsports industry. For more than a decade, Schultz Racing Fuel Cells has been the sole supplier for NASCAR with its single point dry break system.
"We're excited for the opportunity to partner with the Sportscar Vintage Racing Association" said Rob Schultz, CEO and founder of Schultz Engineered Products. "Like SVRA's racers, we share many of the same ideals and principles—focusing on reliability, performance and safety. There are so many beautiful cars that race with SVRA, and we look forward to building relationships within the paddock to see more of those cars with fuel cells from Shultz Engineered Products."