News
SCCA Announces New Solo Department Staff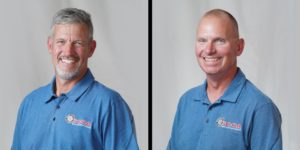 The Sports Car Club of America's (SCCA) Solo Program has added two national staff members to the Solo Department, the organization announced. Longtime SCCA employee Rick Myers, who was region services senior manager, will now serve as director of Solo. Longtime SCCA member Brian Mason, who has spent the last several years producing professional autocross events, has been named National Solo Series manager.
Heyward Wagner, senior director of solo, said the hires highlight SCCA's ongoing effort to put talented people in the right positions to ensure programs remain healthy while also focusing on exploration and adoption of new trends and technologies for coming years.
"This is a major piece of the puzzle as we look to create a successful structure for the future of Solo Program with focus on Region support and National Series excellence," Wagner said. "Rick Myers has a ton of club experience when it comes to figuring out how to get the difficult jobs done. And Brian Mason is among the most experienced in the country when it comes to professional autocross event design and deployment."
Wagner, Myers and Mason will work together moving forward to define overarching strategies. From there, Myers will be in charge of executing strategies across the entire Solo Program with a focus on setting seasons up for success and working with regions to ensure they have needed resources from the National Office, the organization said. Mason will then be the primary, hands-on producer of National Solo Series events.