News
SCCA Accepting Hall of Fame Nominations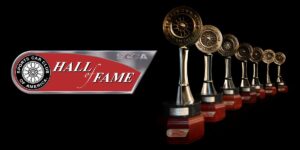 The Sports Car Club of America (SCCA) is accepting nominations for the 2023 SCCA Hall of Fame class until June 15, the organization announced.
Club members are encouraged to nominate those within the SCCA who have made a significant contribution to the Club or to the world of motorsports in general, the organization said, with eligible nominees coming from any era of the SCCA's 80-year history.
"Recognizing the history of the SCCA and how our members moved this Club toward being known as the best amateur motorsports club in the world is an important function of the SCCA Hall of Fame subcommittees," said Art Trier, chairman of the SCCA Hall of Fame Legacy Committee. "In doing that research and receiving nominations from the current membership, we remember and recommend members for induction into the SCCA Hall of Fame by recognizing their past efforts.
Nominations must be submitted by the June 15 deadline to SCCAHoF@scca.com. Nominations may also be mailed to: SCCA Hall of Fame, 6620 SE Dwight Street; Topeka, KS 66619.
Those submitting nominations should include their own email address, phone number or mailing address in the event they need to be contacted for more information about the nominee, SCCA officials said. Members are also encouraged to submit nominations throughout the year, regardless of the deadline, the organization said.