News
Rydeen Blind Spot Detection Product Wins CES Innovation Award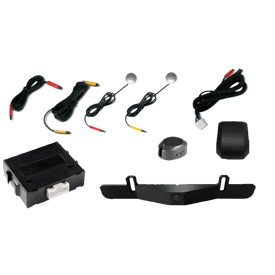 Rydeen Mobile Electronics has received a CES Innovation Award in the Vehicle Intelligence category for its BSS2LPBC Radar Blind Spot System. The system uses microwave radar technology with highly accurate sensitivity sensing for distances of up to 35 feet for detecting objects within the driver's blind spot, according to the company.
The BSS2LPBC Radar Blind Spot System will be on display in Rydeen's booth (No. 5606), as well as Innovations Award Showcase in booth No. 83319 at the Sands Convention Center at Jan.8-11 CES show in Las Vegas.
"This product is currently available and offers drivers an advanced technology solution for avoiding accidents caused by blind spot during lane changes," said Phil Maeda, Rydeen Mobile's president and founder.
"It is a tremendous honor for Rydeen and validates our position as a leader in vehicle safety," Maeda said. "Unlike most off the shelf products available from any other manufacturers, Rydeen has designed and built these products from the ground up, utilizing the highest quality components and extreme testing conditions to ensure superior quality and reliability."
The BSS2LPBC Radar Blind Spot System incorporates the latest radar sensing technology and can easily be added to any vehicle, according to Rydeen. The system gives the driver a warning when vehicles are located within the driver's blind spot. This microwave system provides the driver a flash warning when there are vehicles approaching either in the left or right blind spot.
Advanced second-generation radar sensors within the unit provide much more accuracy than ultrasonic-based sensor solutions, according to Rydeen. The system also uses GPS to initiate the operation above speeds ranging from 5-20 mph to eliminate faulty alerts in slow moving environments, such as parking lots. It also includes a backup camera and cross traffic detection features.
The system requires no drilling or removal of a vehicle's bumper for installation.
"BSS2LPBC installs on the top or bottom of a vehicle license plate, more importantly, it works on vehicles with metal bumpers giving millions of vehicles the additional coverage needed," Maeda said. "Trucks and commercial vehicles with metal panels that never had an option for aftermarket blind spot systems before can now take advantage of this advanced technology."
Visit rydeenmobile.com or call 877-777-8811 for additional information.