News
RWB Enters Intake, Exhaust Markets with Acquisition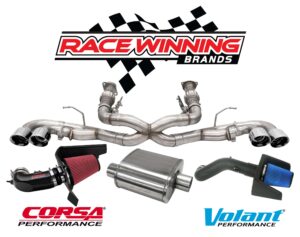 Race Winning Brands (RWB) has expanded into the performance intake and exhaust markets with its recent acquisition of CORSA Performance, CORSA Performance Marine and Volant Performance, the company announced.
The acquisition brings the total to sixteen add-ons for RWB since 2017, company representatives said.
Based in Berea, Ohio, CORSA Performance specializes in performance exhaust systems and cold air intake systems, along with a selection of other exhaust system accessories. Volant Performance offers cold air intake system solutions for a variety of engine applications.
"We are very excited for this new chapter with RWB in growing this organization and our world-renowned brands," said Jeff Post, newly appointed general manager for CORSA and Volant. "With the combination of our employees, experiences and the newly provided resources, we feel there are boundless opportunities to capitalize on while providing our customers and consumers the experiences they have grown to love, from purchase through ownership."
"Adding CORSA and Volant to our family is a natural fit for RWB," said Bob Bruegging, CEO of Race Winning Brands. "It continues our strategic move into strong brands with strong manufacturing models in place. It is also part of our move outside the engine to the critical 'air-in, air-out' portions of performance. Working with the strong management team already in place, our plans are to provide support for continued growth – both internally and through additional acquisitions."
The transaction of CORSA Performance, CORSA Marine and Volant Performance is effective immediately, the company said. The businesses will continue to operate and service customers from its current location.