News
Rugged Ridge Debuts 'Aggressive Design Philosophy' and Updated Branding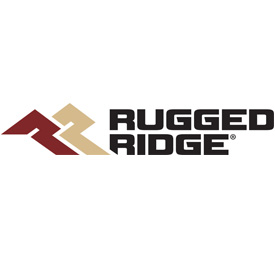 Rugged Ridge has launched a new design philosophy, accompanied by an updated logo and branding design for its line of Jeep accessories and floor liners.
Rugged Ridge, acquired by Truck Hero Inc. in 2017, was established in 2005 by parent company Omix-ADA to function as its aftermarket Jeep accessories brand. For the past 14 years, the company has created thousands of Jeep Wrangler accessories, servicing the needs of the Jeep and off-road communities.
Truck Hero's recent ownership of Rugged Ridge, along with the launch of the new Jeep JL Wrangler, inspired a renewed philosophy in product design: to aggressively engineer the most innovative products available for today's discerning Jeep owner, according to the company.
The new design philosophy also encourages a fresh approach to the company's corporate branding strategy. The new branding and logos suggest a more aggressive and contemporary concept, according to the company. The RR imagery represents a modern interpretation of the mountains and trails, alluding to the promise of adventure that Jeep enthusiasts are intimately familiar with.
"We took our experience from developing thousands of Jeep accessories and combined it with the knowledge and support of Truck Hero Inc. to decide where we should take our brand over the coming decade," said Henk van Dongen, director of marketing at Rugged Ridge. "With the excitement surrounding the new Wrangler JL, our innovative design philosophy strives to raise the standard in the marketplace. We're excited to debut our updated branding and logos to reflect these changes."
For more information on this rebranding, or on any of Rugged Ridge's complete line of high-quality Jeep and off-road parts and accessories, or to find an authorized retailer, please contact Rugged Ridge directly at 770-614-6101 or visit RuggedRidge.com.