News
Rugged Ridge Bumper Line Debuts for Budget-Conscious Wrangler Owners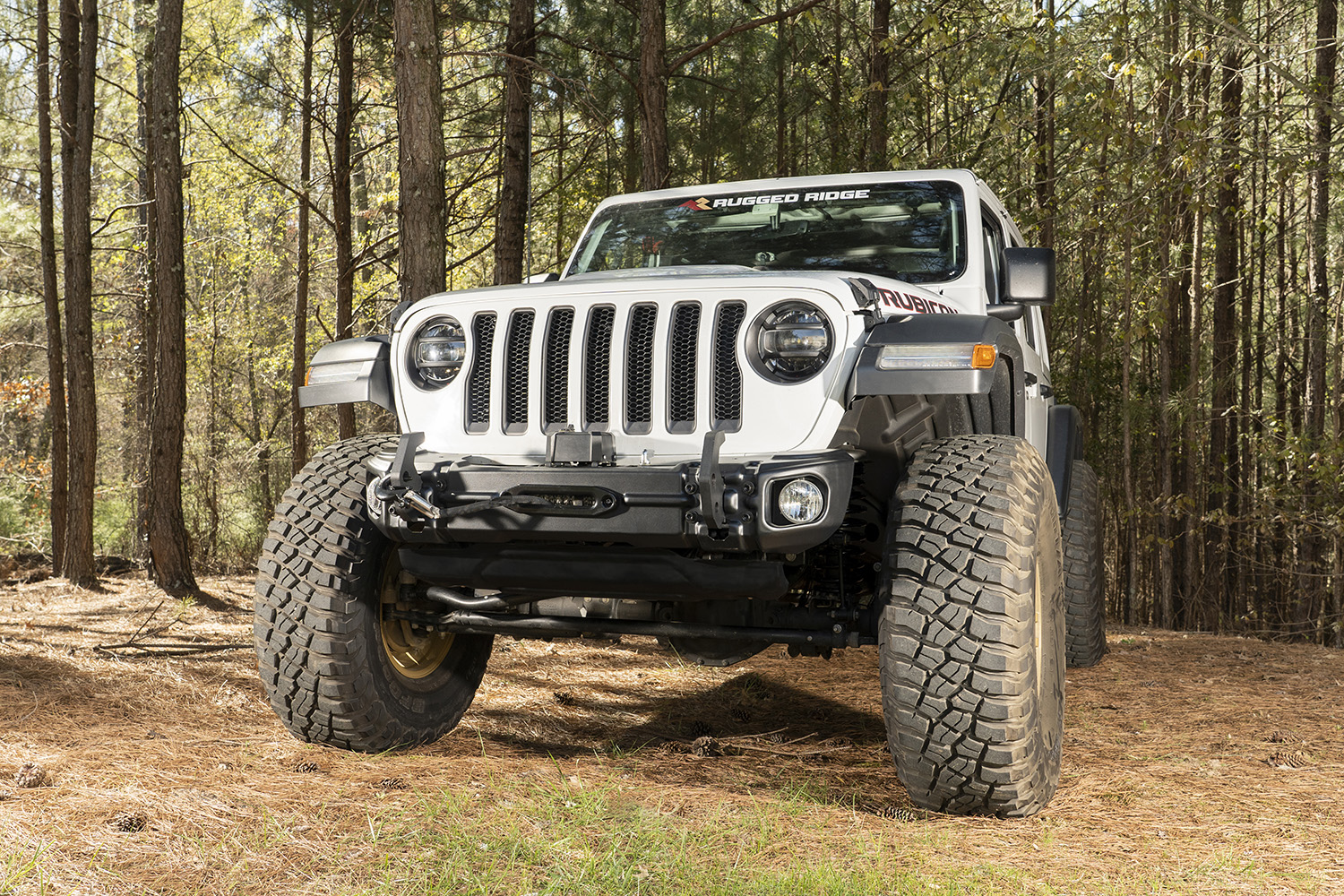 Rugged Ridge, a Truck Hero Inc. company, has released its new Arcus Series of bumpers, featuring the Arcus Front Stubby Bumper for 2018-'19 Wrangler JL/JLU models.
Rugged Ridge's Arcus Series of bumpers provide budget-minded enthusiasts with high-quality options for their new JL/JLU, according to the company. The new line represents a drastic departure from the typical fold-and-weld construction that is common at this price point by utilizing high-strength 11-gauge stamped steel.
The Arcus Series Stubby Front Bumper features a compact profile for optimum clearances, according to Rugged Ridge. It also incorporates a pair of hefty 1-inch thick recovery hooks, each dual cross-drilled to accept both ¾- and 7/8-inch D-rings, for greater versatility while providing serious off-road styling. A 1/4-inch thick steel winch tray support swinches up to 12,500 pounds.
Specially-designed pockets allow the fitment of factory Sport and Sahara fog lights. An optional mounting bracket is available for aftermarket LED lights while integrated recesses in the bumpers face provide easy access to the frame horns enabling easy lifting with a hi-lift jack, according to Rugged Ridge.
Call Rugged Ridge directly at 770-614-6101 or visit RuggedRidge.com for more information.