News
RRMCI Partners with Advanced Accessory Concepts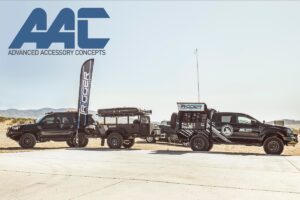 Advanced Accessory Concepts (AAC), a manufacturer of several automotive brands, has formed a new partnership with R&R Marketing Consultants Inc. (RRMCI), the company announced.
RRMCI will work with AAC and its Trigger Wireless Accessory Control Systems, AFN 4×4, Allied Expedition and Allied Powersports brands in several marketing and sales initiatives in the automotive aftermarket.
"AAC is continually bringing new, state-of-the-art products into the automotive and powersports segments and R&R is pleased to be part of that process going forward," said Chuck Lenhart, COO, RRMCI. "Together, we have put a strategic business plan in place to grow sales of the AAC brands throughout the North American region. We could not be more excited to be a part of the AAC team. "
The privately owned company offers products such as wireless controlled power accessories from Trigger, bumpers, side steps and skid-plates from AFN 4×4, overland gear and body armor from Allied Expedition and rock sliders from Allied Powersports.
"Advanced Accessory Concepts is excited about the future with R&R Marketing," ssaid AAC Vice President of Sales and Marketing, Rory Connell. "With the constantly changing sales landscape we are faced with today as manufacturers we have seen how they have adapted and adopted to this landscape. I am confident our Trigger controller, AFN 4×4 and Allied products are in good hands."