News
R&R Marketing Hires Director of Marine and Recreational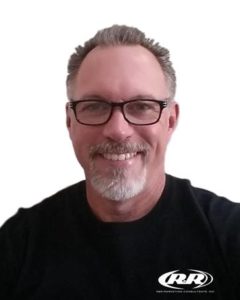 R&R Marketing Consultants Inc. has hired David Rocco as director of marine and recreational. Rocco brings over 40 years of experience to the role, having gained industry experience as a racer, fan and business owner.
"We are continuing to grow to manage the needs and expectations of our clients and customers," said Rich Butler, CEO of R&R Marketing. "David Rocco has the unique experience and passion to be a perfect fit to lead our efforts in the marine and recreational markets. This is an exciting area of growth for many of our clients and customers."
From the Gulf of Mexico to his current home in Lee Summit, Missouri, Rocco's enjoyed a long love affair with speed, both on land and water. He raced offshore power boats in the APBA and Super Boat Offshore Racing Series for 30 years and is an avid cycling hobbyist, among a slew of other outdoor and automotive hobbies.
Rocco has spent his professional years prior to joining the R&R Marketing team serving the U.S. military and operating his own powersports business in Kansas City.
"I am very excited to join the team of R&R Marketing, an innovative leader in the industry," Rocco said. "I have the background and experience to provide the best service to our clients and help them reach new levels of success."