News
R&R Marketing Consultants Names Northeastern Region Sales Director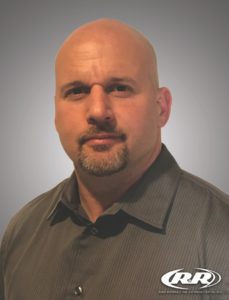 R&R Marketing Consultants Inc. has named Will Rowe as its Northeastern region sales director.
Rowe is an automotive industry veteran with more than 25 years of experience. Through his experience in retail, wholesale and executive roles, he developed a knowledge of commercial fleet needs and a background in the RV segment.
Rowe identifies as a performance and off-road enthusiast, further adding to his background in the automotive industry, according to R&R Marketing.
"I am excited to join the R&R team because it allows me to work with several high-quality manufacturers that offer products in multiple segments," Rowe said. "I also appreciate the opportunity to work with an organization where the client comes first."
Rowe is also a former business owner, giving him a unique perspective and understanding of clients' needs. Rowe will put this knowledge to use as he works with RRMCI's diverse group of clients and customers in the automotive aftermarket.
Rowe joins RRMCI's roster of over 20 employees, including executives, consultants, sales and marketing representatives and specialists. The Kansas City, Missouri-based firm provides sales and marketing services for automotive aftermarket brands with a service area covering most of North America.