News
Roush Yates Manufacturing Solutions Goes Paperless at CNC Machining Facility with ProShop Partnership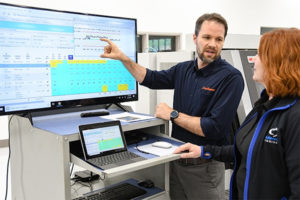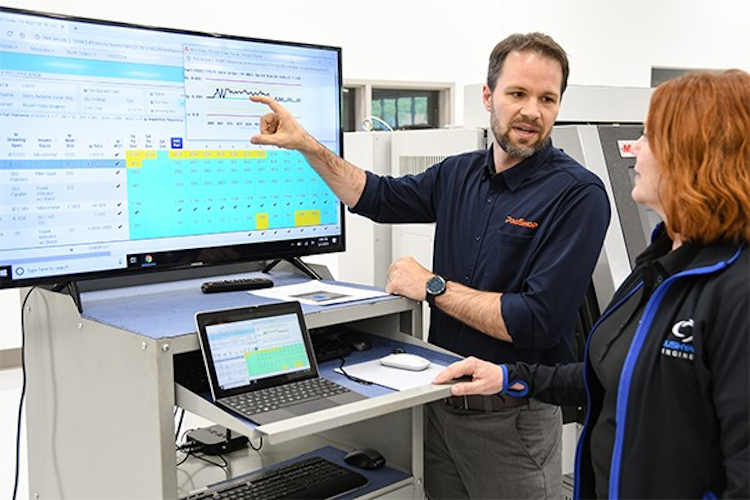 Roush Yates Manufacturing Solutions (RYMS) recently announced a new multi-year partnership with ProShop USA Inc. to go paperless at its Mooresville, North Carolina CNC machining facility.
ProShop's manufacturing enterprise software is a comprehensive paperless shop management system, designed to benefit growing manufacturing companies, according to the company.
"With ProShop we have complete visibility of our products and operations from estimating to shipping, real-time inspection reporting to reduce scrap and rework, and intuitive inventory control, so we spend more time cutting chips and less time waiting for tools," said Malcolm Pruitt, manufacturing planner, Roush Yates Manufacturing Solutions. "ProShop provides the reliability that today's industry demands."
RYMS is utilizing ProShop's module-built Digital Manufacturing Eco System to help expand and connect its growing facility. The turnkey software brings the tools of ERP, MES and QMS together in one package.
The ProShop system allows RYMS to keep all information and documents for a particular work-order in one location, from pricing, quoting, list of tool operations and tooling to inventory, inspection data, shipping documentation and accounts payable reports.
"As we expanded into an 88,000-sq.-ft. world-class facility with 50 CNC machines, it was important that we did things thoughtfully and with clear intention," said Mitch Miller, VP of Manufacturing, Roush Yates Manufacturing Solutions. "We knew we needed a tool that could flex and scale as we grew and would be user-friendly for our 50-plus employees to use throughout the plant. As we reviewed products and results, it was clear the best choice for our CNC manufacturing facility was ProShop."