News
ROUSH Performance Launches Mustang iRacing Series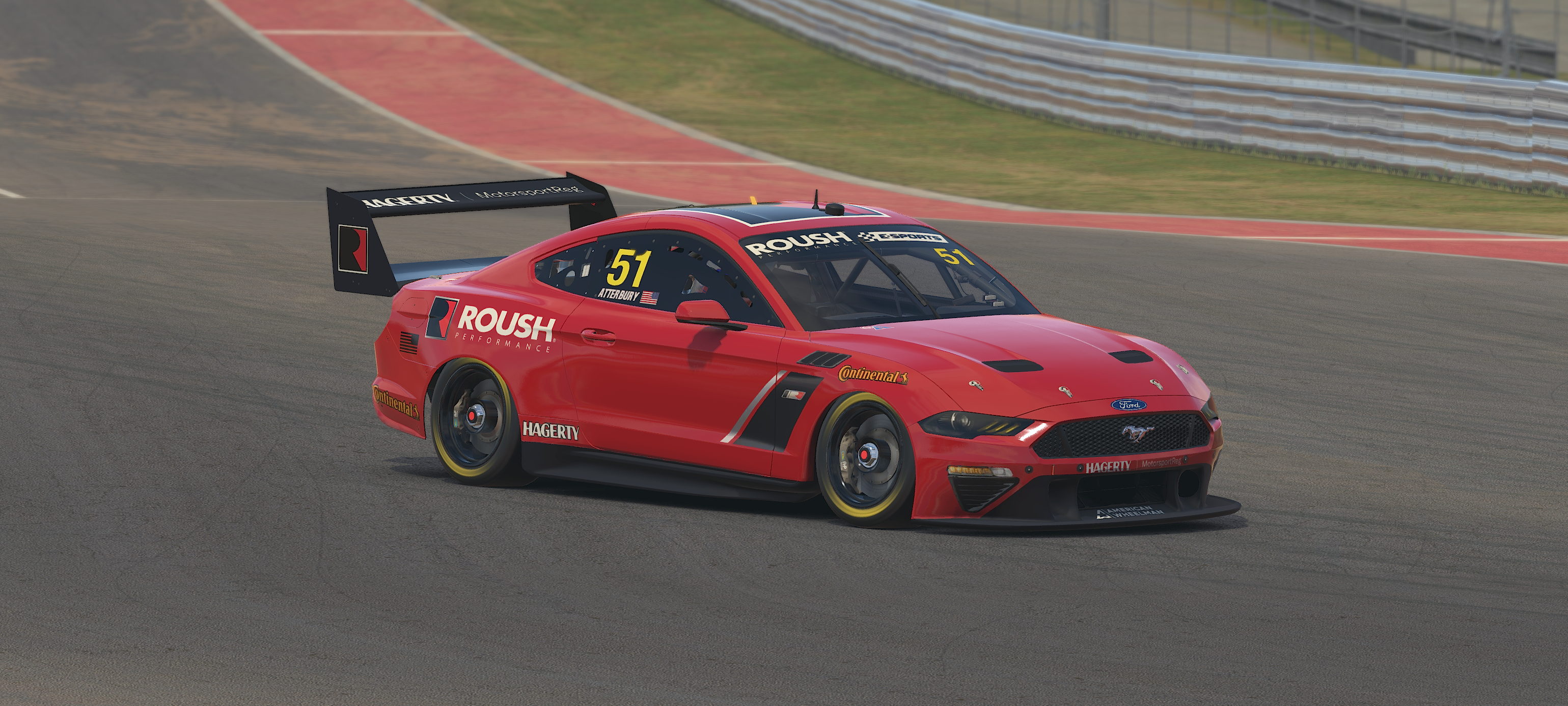 ROUSH Performance is launching a new Mustang Series to be held on the iRacing virtual motorsports simulation platform beginning March 31, the company announced. Along with several star guests, promotional partners include Recaro Automotive, Hagerty and Continental Tire.
The eight-race series will be held at virtual versions of some of America's most iconic tracks, including Watkins Glen, Circuit of the Americas and more. Racers will compete in the 635-horsepower Supercars Ford Mustang GT, capable of zero-60 mph in just 3.2 seconds and speeds over 185 mph. The races will be broadcast live on Facebook on the ROUSH Performance Esports page.
ROUSH Mustang Series Schedule
March 31 – Road Atlanta
April 14 – Detroit/Bell Isle
May 12 – Circuit of the Americas
May 26 – Sonoma
June 23 – Road America
July 21 – Indianapolis Road Course*
August 4 – Watkins Glen*
August 25 – Charlotte Road Course*
* Tentative for adjustment to accommodate professional driver participation.
A two-hour practice session will take place on the Tuesday before each race from 7-9 p.m. Eastern. Races will be held on Wednesday nights at 8 p.m. Eastern, starting with a 10-minute qualifying session and followed by two 30-minute races or three 20-minute races, depending on the track. Track conditions will be as close as possible to live track conditions while working within the simulator settings and other considerations for drivability.
The Mustang Series will feature sim racers from around the world, including Ryan Newman and Chris Buescher of the ROUSH Fenway Racing NASCAR Team. A limited number of applicants will be selected to participate in the ROUSH Mustang series. Click here to complete an application for a chance to compete in the series.
"Our ROUSH Performance iRacing series has offered us a great opportunity to connect with drivers and fans from around the globe, despite the challenges of the pandemic," said Jack Roush Jr. "The Mustang Series highlights some of the most legendary tracks around the country and features a car that has played a pivotal role in our company's history."