News
Rottler Manufacturing Serving as Primary Sponsor of NHRA Pro Stocker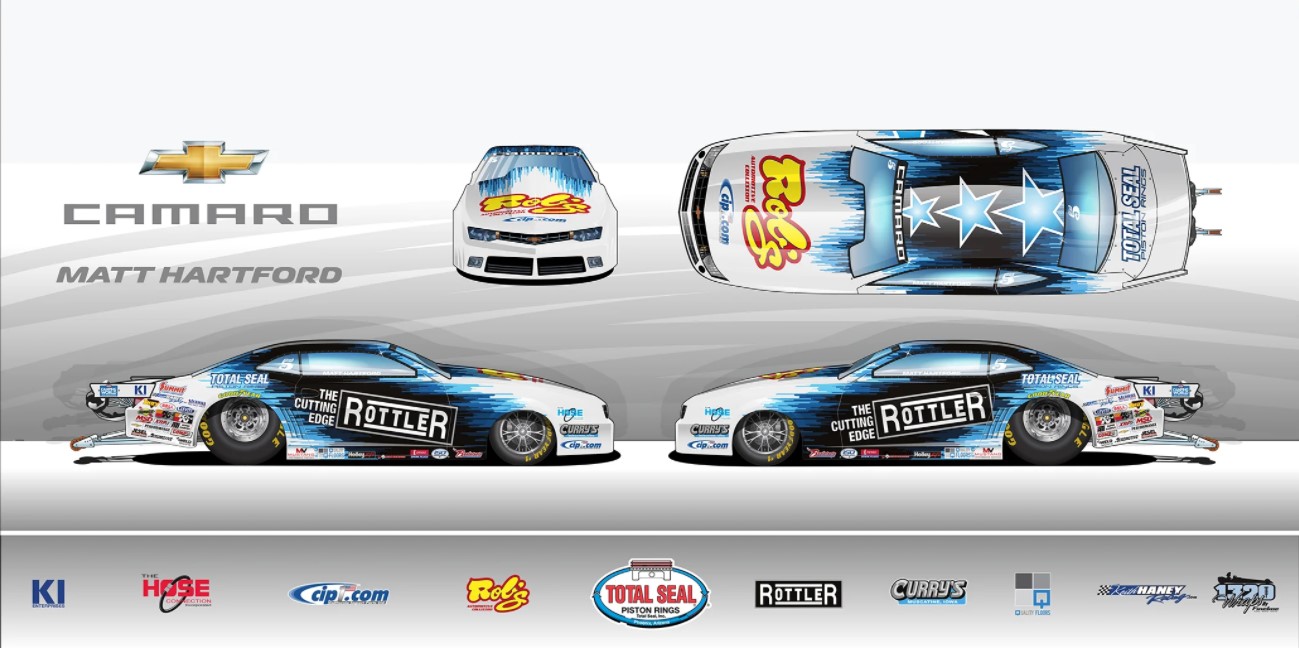 Rottler Manufacturing will take over as primary sponsor on Matt Hartford's NHRA Pro Stocker for the Dewalt Carolina Nationals at ZMAX Dragway in Charlotte, Sept. 17 – 19, the company announced.
"Rottler and Total Seal Piston Rings are such a great fit together. We discuss honing with customers daily and Rottler is certainly at the top of our list for achieving the best bore geometry and surface finish," said Hartford. "We also have been utilizing Rottler Honing Equipment for well over a decade at Total Seal. The ease of use, accuracy of machining, and technical support is second to none. It is an honor to have Rottler as the Primary sponsor in Charlotte."
As part of the sponsorship, Rottler will host a "Trackside Tech Talk" in Matt Hartford's Pro Stock pits. This is a free seminar to all. Lake Speed Jr. of Total Seal and Ed Kiebler from Rottler will discuss piston ring technology, honing technology and an array of topics on cylinder sealing efficiency. The seminar will start at 1:00 p.m. on Sept 17. Attendees will be able to listen to the seminar while watching a Pro Stock team get ready for the first round of qualifying.