News
Roland Hence Wins 2020 SEMA Launch Pad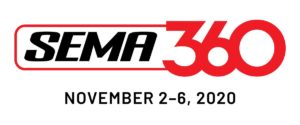 Roland Hence, founder and director of FrontLane, Inc., was named winner of the eighth annual SEMA Launch Pad, presented by the SEMA Young Executives Network (YEN). The announcement was made Monday, Nov. 2, on SEMA360.
With more than 80 applicants, the Launch Pad competition concluded with Hence pitching his invention to a panel of industry experts against the five finalists at the Petersen Automotive Museum. His winning product is a new technology for all vehicles.
"As an entrepreneur, you dream about this moment. I am incredibly proud of my team and grateful to SEMA for the platform to showcase our hard work and life-saving product," said Hence. "I hope that with this incredible result we can take a meaningful step toward reducing rear-end crashes."
Hence's winning product, the Impulse – Emergency Brake Light, is a wireless, battery-powered emergency brake light that reduces rear-end collisions by pulsing eight ultra-bright LEDs under extreme braking situations to alert the following driver up to 50% quicker. Impulse can be installed on any passenger vehicle with a standard back windshield and has a four-year battery life.
The young entrepreneur automotive program offers innovators, entrepreneurs and inventors between the ages of 18-39 a platform at the world's largest B2B gathering at the SEMA Show. This year's SEMA Launch Pad competition included more than 80 applicants.
For his efforts, Hence will receive a prize package that includes $10,000 to be used to benefit the business, exposure to elevate their business and product to the next level with marketing opportunities to industry media outlets, turn-key exhibit space at the 2021 SEMA Show, a free advertisement in SEMA News magazine, access to business tools and resources and more.