News
Roger Penske to Receive Spirit of Competition Award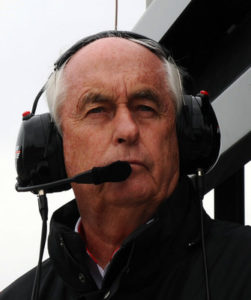 Businessman and motorsports team owner Roger Penske will be the recipient of this year's Spirit of Competition Award from the Simeone Foundation Automotive Museum. The award gala will be held at the museum from 6 p.m. to 9:30 p.m on Oct. 31.
"No one epitomizes the 'Spirit of Competition' more than Roger Penske," said Fred Simeone, executive director of the museum. "He not only was an outstanding driver in his own right, but Team Penske is also one of the most successful racing teams in the history of motorsports."
Penske's love of racing began racing in 1951 when he attended his first Indianapolis 500 with his father, according to the organization. Eventually, Penske became a winning sports car driver and was named "Sports Car Driver of the Year" by Sports Illustrated in 1961. He retired from racing in 1965 to open his first automotive dealership in Philadelphia. Roger Penske Racing-which would eventually become Team Penske-was formed in 1966 and debuted at the 24 Hours of Daytona, with headquarters initially in the Philadelphia suburb of Newtown Square.
Cars owned and prepared by Team Penske have produced more than 500 major race wins, over 570 pole positions and 32 Championships across open-wheel, stock car and sports car racing competition, according to the company. Over the course of its 52-year history, the team has also earned 17 Indianapolis 500 victories, two Daytona 500 Championships, a Formula 1 win and overall victories in the 24 Hours of Daytona and the 12 Hours of Sebring.
Team Penske currently competes in the Verizon IndyCar Series, the Monster Energy NASCAR Cup Series, the NASCAR XFINITY Series and the IMSA WeatherTech SportsCar Championship. The team also races in the Virgin Australia Supercars Championship, in a partnership with Dick Johnson Racing, as DJR Team Penske.
The "Spirit of Competition" is the theme of the Simeone Foundation Automotive Museum and the focus of the annual fundraiser. Past recipients of the award include:
2008-Mario Andretti
2009-Janet Guthrie
2010-John Fitch
2011-Craig Breedlove
2012-Sam Posey
2013 Hurley Haywood
2014 Bobby Rahal
2015 David Hobbs
2016 Peter Brock
2017 Derek Bell, MBE
For more information or to buy tickets, visit SimeoneMuseum.org or call 215-365-7233.