News
Rod Alberts to Receive AAT's Nicola Bulgari Award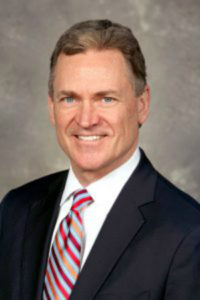 America's Automotive Trust (AAT) has announced that Rod Alberts will receive the Nicola Bulgari Award as part of the organization's Wheels & Heels Annual Gala, taking place at LeMay – America's Car Museum (ACM) on September 7 in Tacoma, Washington.
Alberts, who is the executive director of the Detroit Auto Dealers Association (DADA) and the North American International Auto Show (NAIAS), was instrumental in launching the LeMay Collection and ACM. In 2003, then ACM President David Madeira worked with Alberts to secure space at NAIAS to launch "Drive for America's Car Museum."
"Rod's creativity, encouragement and leadership over the years have provided immense help to America's Car Museum and the Trust as we promote America's automotive heritage. The partnership with NAIAS provides an invaluable endorsement of our relevance to today's automotive culture," said Madeira. "For these reasons we are proud to honor Rod as the 2019 Nicola Bulgari Award recipient, and we thank Nicola for his selection and for enabling us to make this distinguished annual award in his name."
The Nicola Bulgari Award -" named after the luxury goods magnate, renowned car collector and AAT board member – is presented annually in recognition of an individual's lifelong efforts to promote America's automotive heritage through education, car restoration and/or collecting classic cars.