News
Rockford Fosgate to Deliver Factory Audio in New Side-By-Side Vehicle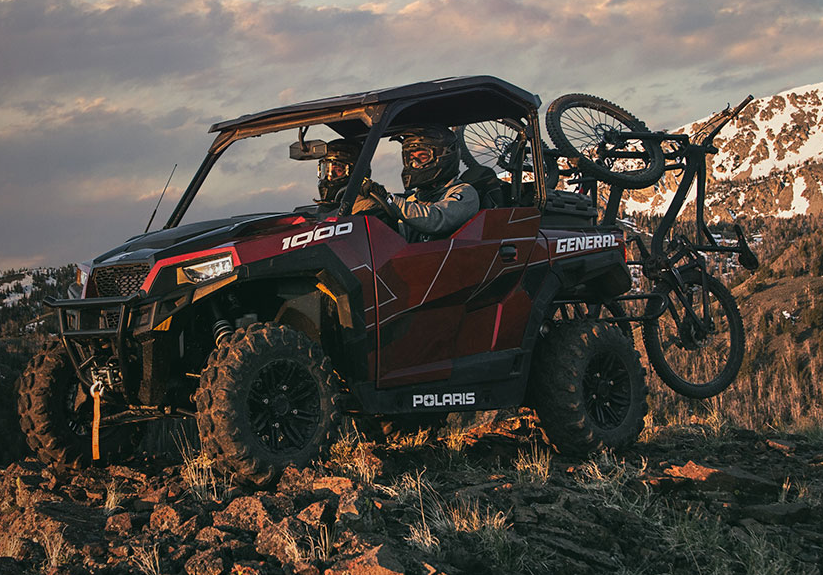 Side-by-side enthusiasts can now enjoy factory-grade audio, thanks to a new partnership between Rockford Fosgate and Polaris.
The 2020 Polaris General 1000 Deluxe will hit showrooms equipped with a Rockford Fosgate factory-installed sound system specifically designed and tuned for off-road performance, the companies have announced.
"Our team of designers here at Rockford are proud to be leading the way for the next generation of audio in off-road vehicles," said Jake Braaten, Rockford vice president of New Product Development and Engineering. "It was a challenge to figure out the best solution to integrate premium sound into these models, but after optimizing the speakers and their locations, we knew that we could deliver an amazing sound experience in the General."
The 2020 General features high-efficiency Rockford Fosgate speakers designed for volume and clarity in an open-air environment. With Bluetooth streaming, Pandora control and AM/FM, capabilities, drivers can choose any soundtrack for their adventure.
Additionally, Element Ready speakers housed in rugged, lightweight, enclosures acoustically enhance the listening experience regardless of seating position.
"In working with the team at Polaris we see that they are as passionate about off-road as we are about our music," said Bill Jackson, Rockford CEO and president. "We both strive to deliver class-leading products to enthusiasts of our brands, and I believe that the fact that Polaris recognized this opportunity to give their owners features they demand in vehicles fully equipped from the factory reinforces their position as a market leader."