News
Roadwire Helps Bring 'Christmas in July' to Disadvantaged Kids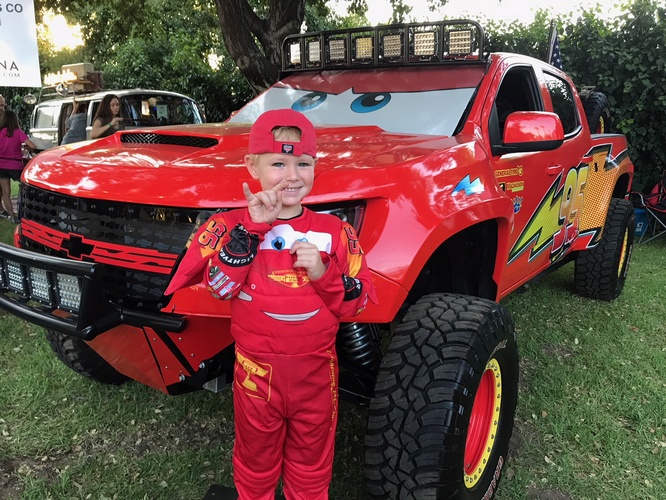 Aftermarket leather company Roadwire Inc.'s nonprofit charity, Roadwire Cares, partnered with the Olive Crest outreach program to present Christmas in July for disadvantaged children in Southern California.
This is the second year that Roadwire has teamed with Olive Crest on the community-wide event, which drew more than 400 children and their families to Olive Crest's Los Angeles facility for a festive, fun-filled day, according to a press release.
"Bringing joy and a ray of sunshine into the lives of children who have experienced hardship and adversity is heartwarming and rewarding," said Dave Edmondson, senior vice president of Roadwire Inc. "Olive Crest does exceptional work with children in need, and Roadwire Cares was privileged to partner with them again and to touch the lives of hundreds of children. It was truly a testament to our pledge to provide compassionate aid to those less fortunate."
The event featured displays of accessorized trucks and vintage Chevy Impalas furnished by a local car club, along with children's games, a barbeque, popcorn machine, ice cream and cotton candy.
Children picked out toys from a selection donated by Roadwire and participating car owners, and also had a chance to judge the car show's second annual Kids Choice Award. First place was awarded to a customized Chevy pickup decked out to resemble the Lightning McQueen car from the Disney Pixar movie Cars.
"We are so thankful for the hard work and dedication of the Roadwire Cares team that put on such a fantastic event for our kids and families," said Jaime Zavala, Olive Crest's executive director. "So many of the kids who attended come from challenging and heartbreaking situations. So, to provide them with a day of fun and laughter is one step closer to seeing them experience hope and healing in their lives."