News
'Roadkill Nights' Headed Back to Woodward Dream Cruise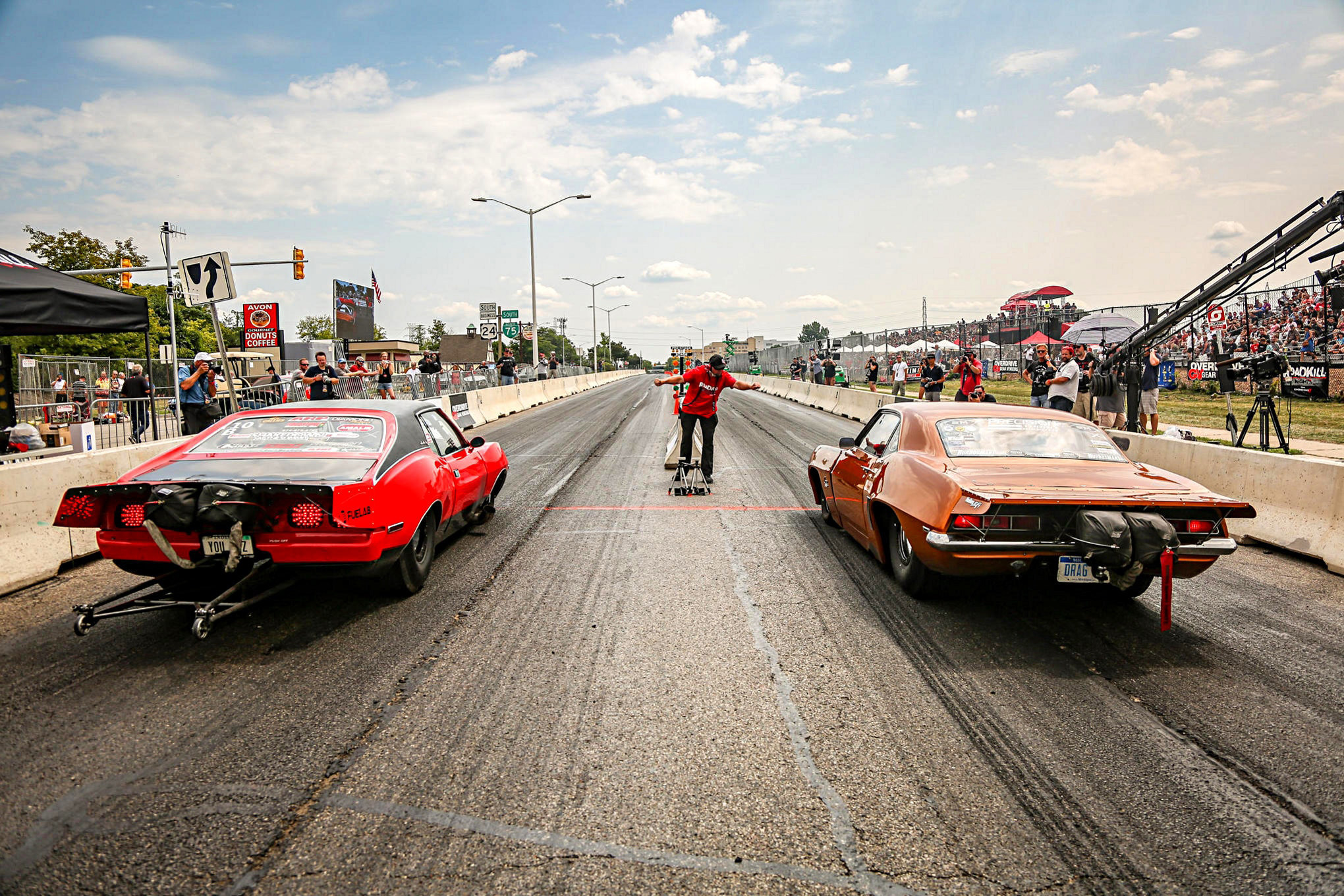 Returning to kick-off cruise week for 2019, MotorTrend Group's Roadkill Nights Powered by Dodge will be bigger than ever this year with the addition of Friday night events, while bringing back legal street drag racing that will lay down some rubber on Saturday.
Part of the Woodward Dream Cruise 2019, the Roadkill activities will include thrill rides in a 717-hp Dodge Challenger SRT Hellcat and a 707-hp Dodge Charger SRT Hellcat, more participants in the celebrity showdown races, and a chance to see some of the nation's top street-legal drag racers.
"Roadkill Nights Powered by Dodge continues to grow each year since we introduced this event five years ago, so we're answering enthusiast demand by adding a day of fun so even more people can participate in the celebration of America's muscle car culture," said Mark Malmstead, head of Dodge//SRT Marketing. "It's also a great opportunity for participants to race in a sanctioned environment on historic Woodward Avenue."
The celebration of the Motor City's automotive culture includes legal street drag racing, a classic and modern muscle car show and more at the M1 Concourse in Pontiac, Michigan.
On Saturday, drag racing returns with two classes-Big Tire and Small Tire-competing for a cash purse of $30,000. As part of the overall $40,000 purse, $10,000 will be awarded to United Way.
Other returning fan favorites include virtual head-to-head racing in Dodge Challenger SRT Demon simulators; dyno testing; Roadkill stunts; flamethrower and wheel-stander exhibitions; family-friendly Kid's Zone activities; and an eclectic array of food truck offerings.
"Roadkill Nights truly brings the thrill of finger-clenching, top-speed drag racing to life on Woodward Avenue, which is why we love to bring this event to our Roadkill fans," said Roadkill co-host David Freiburger. "Going on our fifth year, we're adding activities on Friday night so there's more time for everyone-drag racers, families, foodies and anyone who is looking to have a great day or evening filled with unparalleled fun at an iconic location."