News
RMD Garage Wins 'NC Auto Interior of the Year'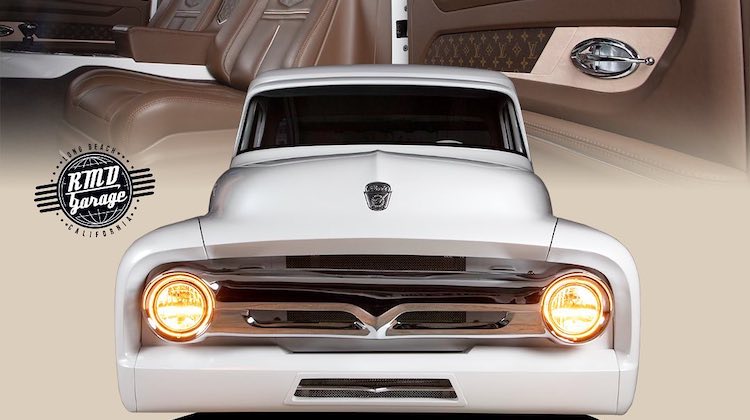 RMD Garage in Long Beach, California, was named the winner of the Hog Ring's 2021 "NC Auto Interior of the Year" award, the outlet announced.
Shop owner Ralph Holguin, trimmer Juan Estrada and team won the award for the interior they built for a 1956 F100 called "Louie," the Hog Ring said.
The cabin is filled with custom features designed and built by the RMD Garage team, including seats with Louis Vuitton inserts, a half-wrapped steering wheel and more.
Click here to read the full story and see photos of the winning entry on the Hog Ring.