News
Ringbrothers to Unveil 1972 K5 Chevrolet Blazer at SEMA Show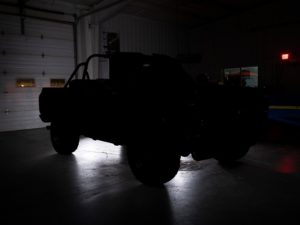 Ringbrothers will reveal its latest build, a 1972 K5 Chevrolet Blazer, at the Oct. 30-Nov. 2 SEMA Show.
The K5 will be powered by an LS3 crate motor and features custom bodywork along with an added roll-cage, bringing it into the 21st Century.
The Blazer is the first SUV built by the Ringbrothers, but won't be the last. To see the unveil live, visit the Ringbrothers Facebook page at 11:30 a.m. PST on Oct. 30 or visit the shop's Central Hall SEMA booth (No. 23283).