News
RideTech Promotes Fuesler to National Sales Manager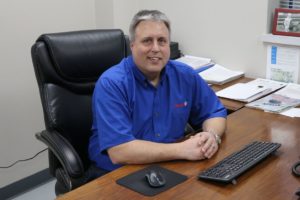 RideTech has promoted Greg Fuesler to national sales manager.
Fuesler brings a wealth of aftermarket business acumen to RideTech's management team, according to the company. He has previously logged time for AFCO Racing Products and the Jasper Engines high-performance division.
"We're always striving to elevate our customer experience to new heights," said Bret Voelkel RideTech president and CEO. "Greg Fuesler possesses the right mix of technical prowess and passion for customer service. We're excited to have him lead RideTech's excellent sales and technical support team."
An avid enthusiast, Fuesler has been involved in the construction of numerous custom and race vehicles including his current project, a pro-touring, late 1970s Impala.
"I want our customers to truly enjoy the shopping experience as well as the installation process," Fuesler said. "To deliver the best possible customer service, my team and I routinely drive the entire R&D fleet and install parts on our own cars. That way we can provide first-hand knowledge. That's a big advantage for RideTech and its customers."
RideTech offers air ride, coilover and OE-upgrade suspension systems for cars, pickup trucks, sports cars and hot rods.