News
Report: Intensifying Electrification, Fuel Economy Targets to Push EV Market Growth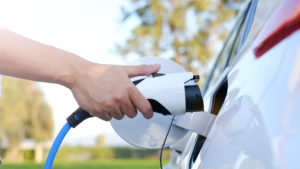 Market research firm Frost & Sullivan's recent analysis of the global electric vehicle (EV) market finds that consumers' increasing preference toward EVs, economies' commitment to lower carbon emissions and the surging installation rate of EV charging stations worldwide are key factors driving the global EV market.
According to the report, Global EV sales in 2021 are estimated to reach 5.3 million units, with battery electric vehicles (BEV) leading the market with a 66% share and 6.1% penetration (BEV and plug-in hybrid electric vehicles) in the passenger car market. The firm's research also found that EVs will constitute approximately 10% to 15% of the total overall passenger car segment by 2025.
The firm also found that Tesla will continue to lead the overall EV market. China remains the leading country, and Europe is the leading region in terms of EV sales in 2021. This study includes regional insights across the Americas, China, Europe, Asia-Pacific (excluding China) and the Middle East and Africa (MEA). It also covers EV battery second life trends, direct current (DC) charging and ultra-fast charging infrastructure trends, and more.
"Ambitious targets such as net-zero emissions by 2050 will continue to drive the proliferation of EVs despite the change in the driving behavior of consumers resulting from the pandemic," said Prajyot Sathe, research manager, Mobility Practice, Frost & Sullivan. "The global push toward electrification and fuel economy leads to ever-stringent emissions norms, which have resulted in some regions such as Europe already committing to internal combustion engine (ICE) bans, while others are working toward specific commitments."
Click here to read the full report.