News
Report: Ford CEO Planning 100% Online EV Sales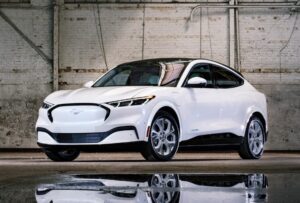 In a recent speech, Ford CEO Jim Farley said the company is targeting 100% online electric vehicle sales for the manufacturer, as well as nonnegotiable, fixed prices, according to a report from Yahoo.
In the new system, according to the report, dealerships would no longer stocky inventory, but serve as pickup sites for online orders.
Ford later clarified those comments, adding that dealerships could also assist in at-home delivery for customers, and that the company wouldn't be totally eliminating the dealership model.
Click here to read the full article.