News
Report Finds Automotive Exhaust System Market to Garner $130.16 Billion by 2026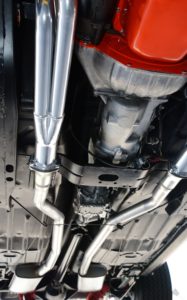 Allied Market Research recently published a report on automotive exhaust systems which found that the global automotive exhaust system industry accounted for $77.32 billion in 2018, and is anticipated to reach $130.16 billion by 2026, registering a CAGR of 6.7% from 2019 to 2026.
Stringent government regulations for emission control, rise in automobile production, and adoption of nanotechnology in catalytic converters drive the growth of the global automotive exhaust system market. However, growing electric vehicle production and high cost of automotive catalysts hamper the market growth. On the contrary, innovations in automotive catalysts and government initiatives in developing nations for emission reduction are expected to create lucrative opportunities in the industry.
See the report here.