News
Reinhardt Joins Rolling Big Power, Pilot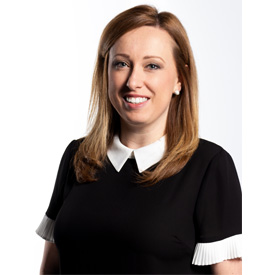 Pilot Inc. has hired Kathryn Reinhardt as vice president of marketing. Reinhardt mostly recently served in a key marketing role for MagnaFlow. Pilot's brand portfolio includes Rolling Big Power (RBP), Voodoo Ride, Bully, DC Sports, and ROVI.
"Kathryn is the perfect storm of SEMA industry experience and passion blended with brand building, as well as grassroots and digital marketing experience," said Scott Webb, Pilot's president & CEO. "She shares our enthusiasm for our industry and brings an unparalleled energy to our brand-building mission."
Reinhardt has 15 years of aftermarket experience in marketing roles at SEMA member leaders such as MagnaFlow, Go Rhino and Advanstar. She was named SEMA person of the year in 2015 and received the SEMA Vanguard Award, along with the SEMA Businesswomen's Network woman of the year in 2014. She is the current chair of LTAA, a committee member of SEMA Cares and a Women in Auto Care committee member.
"I am beyond excited to drive Pilot's marketing team into the future," said Scott Webb, Pilot's President & CEO. "I see so many opportunities for brand equity and consumer growth. I am fortunate to be able to work with a stellar team of people who want to grow the company and shift into the next gear."