News
Registration Opens for AAM Group's 'The Event 2023'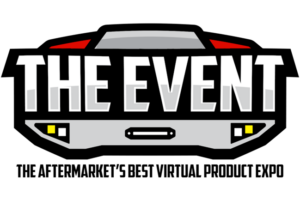 The AAM Group has opened registration for its fourth-annual The Event virtual product expo, the organization announced.
The Event, beginning Nov. 27, aims to educate shop owners and personnel about the new products of the year. Featured products will be presented through daily 10-minute category-overview videos and more-focused deep-dive videos, the company said. To accommodate busy resellers, videos will remain available for on-demand viewing.
GearZ TV host and builder Stacey David is back to host this year's show, the company said. A rotating panel of experts pulled from among AAM's own distribution membership will join David.
Watching a day's featured category video will qualify attendees for that day's prize drawing. Each participating AAM distributor's customers will be grouped into their own drawing pool. Available prizes include convertible creepers, under-hood creepers, barstools, T-shirts and other items, the company said.
Reseller attendees will also vote to determine the best products in the show by voting on their favorites in each category. From those winners, they will vote again to determine The Event's Overall Best New Product, organizers said.
Click here for more information or to register for The Event.