News
Registration open for Drag Strip Races at Corvette Funfest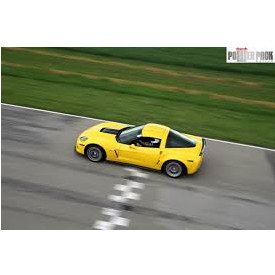 Registration for the Second Annual Drag Strip Races during Corvette Funfest is now open. The Drag Strip Races are sponsored by Lingenfelter Performance Engines.
Corvette Funfest guests with a need for speed and an adventurous personality will once again head north toward Coles County Dragway USA in Charleston, Illinois on Sept. 20, to take on the 1/8-mile drag strip.
The Lingenfelter team also will be on hand with on-site installation of products that will help drivers improve their performance. Mid America Motorworks has also tapped the expertise of Nathan Sheets, an experienced drag racer, to oversee this event. Sheets will be available to provide basic information to drag race beginners and advice for seasoned racers.
Drivers who plan to participate are strongly encouraged to pre-register, as special instructions and communications will be sent prior to the event. Pre-registration is $25 per driver, which covers all racing and gate fees, according to organizers. For guests who do not pre-register, a $5 per person fee will be collected at the gate, in addition to the registration fee.
"We received great feedback from our Drag Racers last year and are looking forward to an even better turnout for 2018. I am looking forward to joining in on the fun by getting in a few passes myself this year," said Mike Yager of Mid America Motorworks. "This classic racing grudge match is a great way to kick off Corvette Funfest and we are excited to bring it back for the second year."
Drivers who participate are required to sign a waiver and have their Corvettes inspected by track officials, prior to race time. Drivers are required to show a valid state driver's license; wear a helmet (some entry level helmets will be for sale or rent at the track); sleeved shirts; long pants; and closed-toe shoes. For a complete list of track rules, visit colescountydrawyusa.com.
Participants in the 2018 Drag Strip Races will depart from the Mid America Motorworks Corporate Campus on race day for a 30-mile cruise to Coles County Dragway USA. Upon arrival, participants and their Corvettes will undergo an inspection, show ID, sign a waiver, and attend a mandatory driver's meeting. Drag Racing will begin at 12:30 p.m. and conclude at 4:30 p.m. Participants will then cruise to the downtown Welcome Party, where trophies will be awarded to winners.
The 25th Annual Corvette Funfest kicks off Sept. 20 on the Funfest Grounds in Effingham, Illinois. The four-day event welcomes thousands of Corvette enthusiast with expert seminars, industry celebrities, on-site products demonstrations and installations, off-site excursion, Thursday Night Fun Run Road Tour, a Friday night charity event benefitting St. Jude Children's Research Hospital, Saturday night concert, and Celebrity Choice Awards. Learn more by visiting corvettefunfest.com