News
Registration Now Open for Virtual Engine Performance Expo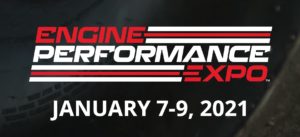 Registration is now open for the virtual Engine Performance Expo, event organizers announced.
The 3-day event, scheduled for Jan. 7-9, 2021, will showcase industry-leading engine builders, suppliers, machinists and equipment manufacturers, organizers said.
From live panel discussions to detailed instructional demonstrations, the Engine Performance Expo will give participants the opportunity to connect with industry experts, see the latest products and processes, and will feature engine builders from NASCAR to diesel drag racing and beyond.
Further details, including the schedule of speakers and demonstrations, will be revealed in the coming weeks.
Click here to register.