News
Registration Now Open for SBN's Women in Leadership Forum
Three-day event allows exchanges of support & advice specific to the industry…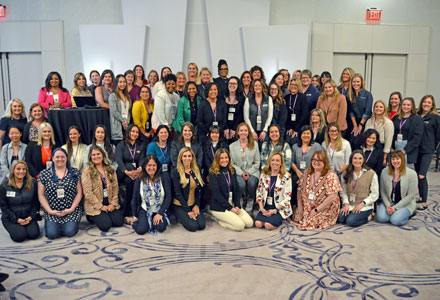 Registration is now open for EVOLVE: Advancing the Future of Women in Leadership, an industry forum promoting the exchange of advice and support for women in the industry put on by the SEMA Businesswomen's Network (SBN).
Set for March 5-7 in Austin, Texas, the forum "will help SBN members succeed by teaching them essential leadership skills through interactive education sessions, keynote speeches and engaging instruction from top-tier leadership experts," according to SEMA officials.
Panel discussions and keynote sessions will focus on advancing women's leadership roles in the industry and best practices for creating successful, rewarding careers.
"The SBN forum offers a safe space for women to come together to share their experiences and celebrate their wins," said Nicole Bradle, SBN director. "In addition to fostering connections with women who understand their industry inside and out, attendees will walk away with tangible action plans to maximize their professional impact and communicate their value."
Register and learn more about the SBN Women's Leadership Forum HERE.