News
Registration Now Open for Motor State Challenge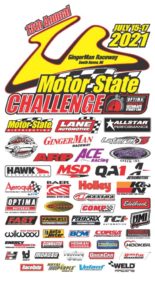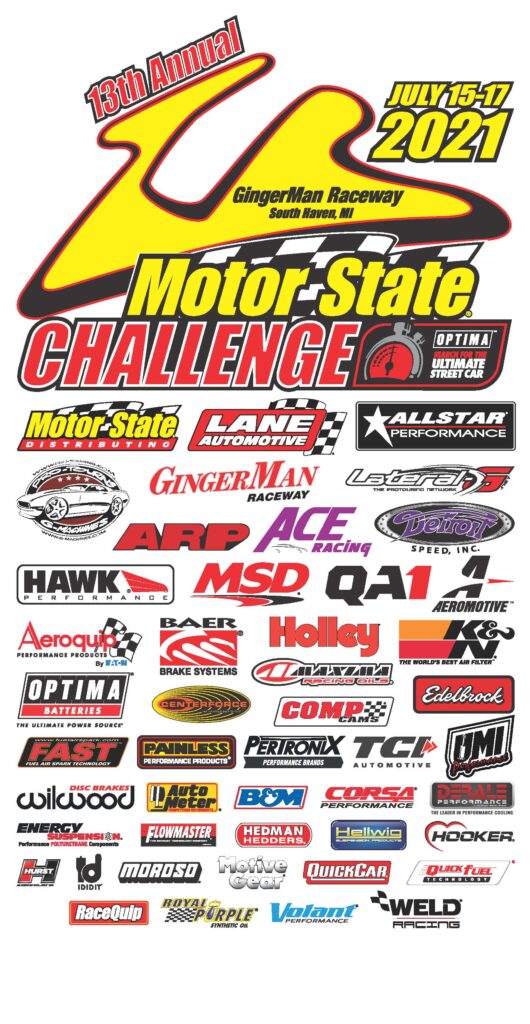 The 13th annual Motor State Challenge will take place July 15-17, Motor State Distributing announced.
The Motor State Challenge is a three-day Pro-Touring event that brings together top drivers from across the US and Canada to compete for fun and bragging rights, the company said. Drivers can compete in standard and manufacturer Vintage and Late Model classes, as well as the new QA1 #goDRIVEit class, which is designed for participants who drive their vehicle to the event, race it, then drive it home. It also features the unscored/untimed Touring class for those wanting the on-track experience without the competitive pressure.
The event kicks off July 15 with a 35-plus mile cruise through southwest Michigan and will be led by the Berrien County Sheriff's Motorcycle Unit. Participants will receive a catered meal after the event.
On Friday, July 16 drivers hit the track at South Haven, Michigan's GingerMan Raceway for timed lap sessions. This 1.88-mile-long road course provides drivers with long straights, short sprints, sweeping curves, tight apexes and changing elevations, all with open run-off areas and other features to help maximize driver safety, the company said.
On Saturday morning, the event continues at GingerMan with the Track Sprint, where drivers experience the challenge of a start-stop course on the most technical area of the track. Each group is given six runs on the timed, single-lap sprint with the fastest course time counting towards their overall points. The day wraps up with an awards ceremony.
Click here or call 800-772-2678 to register.