News
Registration Now Open for AAPEX 2022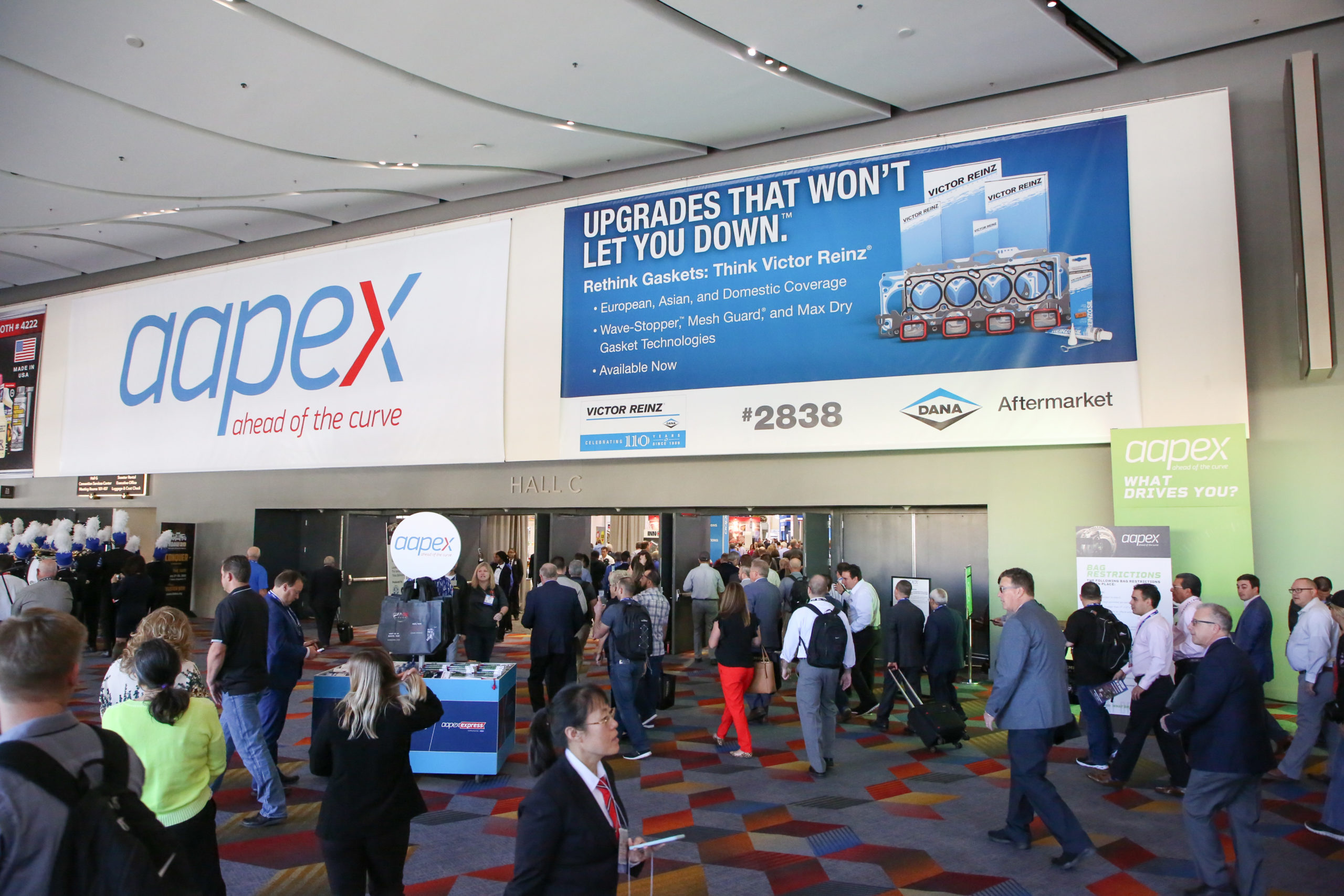 Attendee registration is now open for AAPEX 2022, event organizers announced.
AAPEX will take place Nov. 1 through Nov. 3 at The Venetian Expo and Caesars Forum Conference Center in Las Vegas.
According to AAPEX officials, this year's event will feature an enhanced Repair Shop HQ on Level 1 of The Venetian Expo. Joe's Garage, a built-out shop on the show floor, will expand to 10 bays for product and equipment demonstrations and hands-on learning. A new Transmission Supplier Section will join other dedicated areas in Repair Shop HQ, including diagnostics/telematics, alternative fuel, tire servicing and tool and equipment, show organizers said.
Level 2 of The Venetian Expo will serve as Aftermarket Central. Dedicated areas will include a new eCommerce Distribution section, as well as the Aftermarket Warehouse Distributors Association (AWDA), the import vehicle community, mobile heat transfer/heating/air conditioning, automotive technology, remanufacturing, and paint, body and equipment.
AAPEX will expand into the Caesars Forum Conference Center with a new Global Products Zone.
The event also will feature technical and business management training, TED-talk style presentations on the AAPEX Stage, New Product and New Packaging Showcases, keynote and general sessions and special industry award presentations.
Online attendee registration is $40 (U.S.) through Friday, Sept. 30. The fee for registering by mail is $65 (U.S.) through Sept. 30. Starting Saturday, Oct. 1, online and onsite registration will be $90 (U.S.), and $115 (U.S.) for mail registrations. With the AAPEX badge, attendees also can visit the SEMA Show taking place the same week in Las Vegas.