News
Red Line Synthetic Oil Renews Support of H.E.P. Motorsports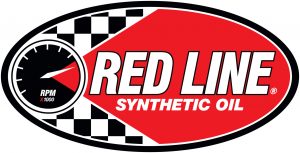 Red Line Synthetic Oil, a producer of synthetic lubricants and additives, announced that its partnership with the H.E.P. Motorsports team, supported by Suzuki Motor of America, Inc. (SMAI), will continue through 2020. In addition to the 2020 Monster Energy Supercross series, Red Line will also provide products and technical support to the team as they compete in the 2020 Lucas Oil Pro Motocross Championship.
"We really enjoyed working with Red Line throughout the 2019 Supercross season and we're looking forward to continuing our relationship this year across both SX and now the MX series," said Clark Jones, H.E.P. Crew Chief. "As a team that is always striving to improve and reach the next level, it is important for us to put the best products possible in our motorcycles. It is a weight off my shoulders knowing that with our partnership with Red Line Oil we will continue to have just that."
The 2020 H.E.P team is comprised of riders Kyle Cunningham, Adam Enticknap, Ryan Breece, Max Anstie and crew chief Jones. The team will compete on 2020 Suzuki RMZ 450's that are built specifically to each racer's preference. Red Line will remain in close contact with Jones in order to obtain feedback from the riders as they compete throughout both the Supercross and Motocross season.