News
Red Line Synthetic Oil Partners with Skip Barber Racing School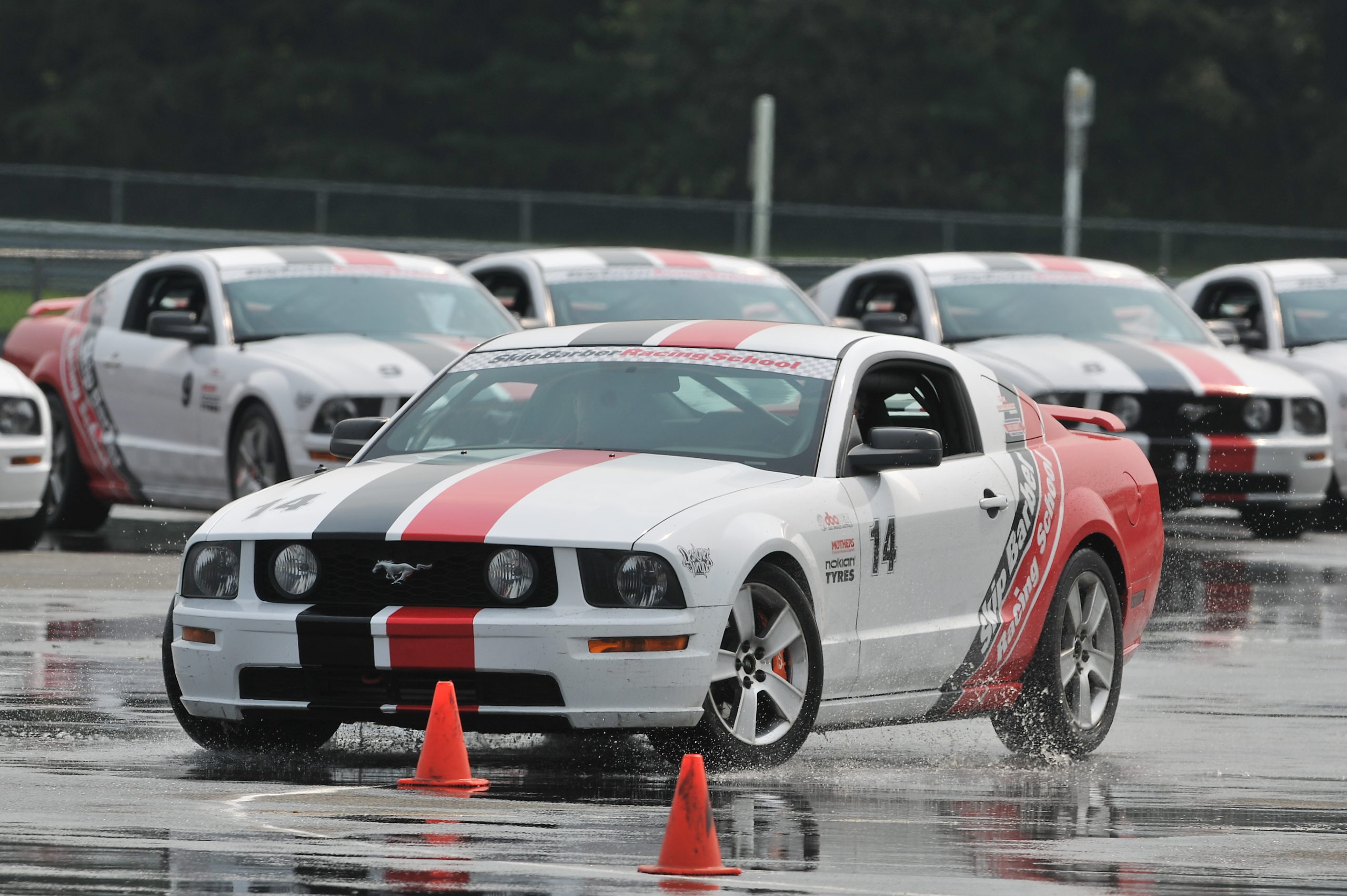 Red Line Synthetic Oil has partnered with the Skip Barber Racing School. Red Line products will be the exclusive supplier of lubricants used by the school. The company also will provide technical support, ensuring that the Skip Barber Racing School is outfitted with the highest quality products available at all times.
As the official lubricant supplier of the Skip Barber Racing School, Red Line will outfit each Mustang GT in Skip Barber's fleet with motor oil, transmission fluid, gear oil and brake fluid to ensure the cars are fully equipped to handle the demanding race track conditions. Each vehicle will see more than 150 track days per year, so high-quality lubricants are essential.
To signify the new partnership, Skip Barber's Mustang GTs will prominently feature Red Line's logo on its vehicles.
"We are thrilled to team up with the Skip Barber Racing School, one of the most respected names in motorsports instruction and training," said Michael Andrew at Red Line Synthetic Oil. "Skip Barber has carved a reputation as a premiere race car driving school and is an ideal partner to showcase the superior quality and longevity of Red Line products crafted from Red Line's own racing heritage."
"Our cars are some of the hardest working vehicles out there, eclipsing 20,000 track miles per year, and because of this they require the best lubricants and additives to keep them running at their peak," said Anthony DeMonte, CEO at the Skip Barber Racing School. "Red Line Synthetic Oil's dedication to motorsports and quality aligns with Skip Barber's mission to provide the very best instruction to anyone looking to learn and improve their driving."
Red Line Synthetic Oil and the Skip Barber Racing School were founded in the 1970s and quickly became renowned leaders in their respective industries. Both companies have demonstrated an unwavering commitment to the world of motorsports, according to Red Line. Skip Barber graduates have distinguished themselves with podium appearances in all the major, international series including Formula 1, NASCAR, IMSA, Blancpain GT World Challenge America, CanAm and IndyCar. Similarly, Red Line's products have been used by championship winning teams to give them the utmost edge over the competition.
Through this partnership, according to Red Line, the two businesses will continue their mandate of excellence in motorsports in a new and exciting way.
Visit redlineoil.com and skipbarber.com for more information.