News
Red Line Synthetic Oil Hits 40th Anniversary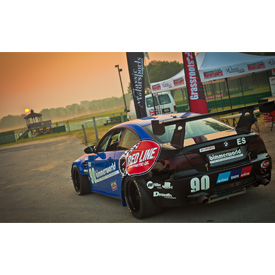 Red Line will celebrate the milestone throughout the year through event sponsorships at the SEMA Show, HyperFest, Sturgis Rally, AIMExpo and the Performance Racing Industry (PRI) show. The company also plans to host unique social and onsite activations designed to reward loyal customers.
Red Line has evolved from its racing roots to now offer product lines for both enthusiasts and shop professionals.
Founded in 1979 by Peter Filice and Tim Kerrigan, Red Line began in a small garage in Novato, California where they created two-stroke racing oils. Four years into the business, they expanded to fuel additives. Their diesel fuel additive eventually became an OEM-authorized solution to Mercedes-Benz mechanics who were dealing with a number of injector problems in certain models.
In 1986, Roy Howell, Red Line's chief chemist, was brought onboard as the company went on to release its WaterWetter coolant additive, which was used extensively by NASCAR teams.
Founded to provide racers with the highest quality lubricants available, Red Line has begun to bring this quality to enthusiasts and everyday drivers, according to the company.
The brand's Professional-Series is a line of motor oils designed for professional installers and customers concerned with preserving their vehicle's factory warranty. What makes this line unique is that its fully OEM/API factory warranty approved and designed to offer advanced wear protection while combating low speed pre-ignition, according to Red Line.
The High-Performance Motor Oil is a fully synthetic formula recommended for enthusiasts who demand the highest quality and best performance on the street, track or dirt, according to the company.
"We are extremely proud to have provided the automotive and powersports communities with the best quality lubricants for four decades," said Michael Andrew, director of Red Line Synthetic Oil. "Over the years we've expanded our product lines to provide more racers, enthusiasts and everyday drivers with the highest quality products available. We're looking forward to celebrating our anniversary throughout the year and we'd like to thank our loyal the customers who have supported us over the years."