News
Red Line Synthetic Oil Continues Partnership with H.E.P. Motorsports Suzuki Motocross Team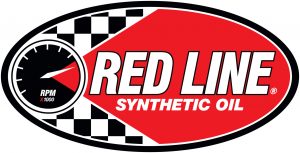 Red Line Synthetic Oil, a supplier of synthetic lubricants and additives, has announced its partnership with the H.E.P. Motorsports team, factory team of Suzuki Motor of America, Inc. (SMAI), will continue through 2021. In addition to the 2021 Monster Energy Supercross series, Red Line will also provide products and technical support to the team as they compete in the 2021 Lucas Oil Pro Motocross Championship.
Working in tandem with the team at H.E.P., Red Line Synthetic Oil will apply its motorsports knowledge to provide the riders with application-specific high-performance products.
"We are happy to continue our longstanding partnership with Red Line. They provide the team with the best oil and coolant in the paddock, which in turn makes it easier for us to compete at an elite level," said Dustin Pipes, H.E.P. Team Manager. "Both the team and Red Line are continually excelling in the motorsports industry, and I hope our fans and fellow riders take notice."
The 2021 H.E.P team will return with Max Anstie and Adam Enticknap, and round out the roster with the addition of multi-time podium finisher Brandon Hartranft. Anstie was one of just six racers to lead laps during the 2020 Outdoor National Championship, while Hartranft recorded 3 podium performances.
"It's been truly exciting to put our products to the test and offer great support to the talented H.E.P. team, and we can't wait to expand our partnership for the new season." said Kit Szwarcburg, marketing director of Red Line Synthetic Oil. "With some brand new items in our lineup this year, the H.E.P. team can anticipate even more success on the track, as well as an elevated riding experience."